The offering is available through a brokerage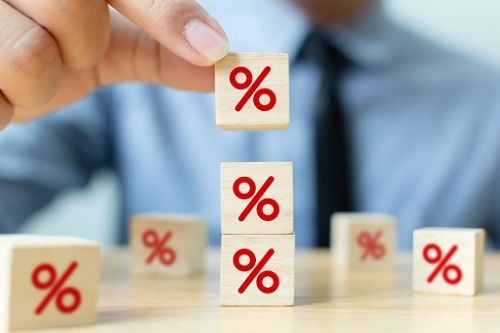 Ratehub.ca has reported that this week, the best five-year variable rate available through its platform fell to 0.98% – the lowest such reading for the product type in Canadian history.
The rate is being offered by CanWise Financial, which is owned and operated by Ratehub.ca. It is available without pre-approval and comes with a 20% monthly prepayment option. The product is also open to those who have less than 20% for down payment or less than 20% down on renewal, Yahoo Finance reported.
"We are really excited to be able to offer the lowest rate in Canadian history because it will save our customers so much in interest," Ratehub.ca. said.
To compare, the best three-year variable rate available through Ratehub.ca is the 0.99% offered by MortgagePal, amounting to an average payment of $1,487 monthly.
Read more: Analyst: BoC rate hold is not so good news for variable-rate borrowers
Meanwhile, the best five-year fixed rate available as of this week is the 1.74% offered by CanWise, at an average of $1,624 per month. CanWise also offers the best three-year fixed rate of 1.53%, at $1,585 monthly.
These rates come amid the backdrop of the prolonged overnight rate freeze by the Bank of Canada, which has kept the rate at the effective lower bound of 0.25% since March last year. The central bank is anticipating upward movement in the key rate only during the second half of 2022 at the earliest.
According to the bank, Canada's current pace of economic recovery "continues to require extraordinary monetary policy support."
"We remain committed to holding the policy interest rate at the effective lower bound until economic slack is absorbed so that the 2% inflation target is sustainably achieved," the BoC said last month. "The bank is continuing its QE program to reinforce this commitment and keep interest rates low across the yield curve. Decisions regarding adjustments to the pace of net bond purchases will be guided by Governing Council's ongoing assessment of the strength and durability of the recovery. We will continue to provide the appropriate degree of monetary policy stimulus to support the recovery and achieve the inflation objective."
The central bank has scheduled its next overnight rate announcement for next week, July 14.