CAAMP's chair is acknowledging, and even welcoming criticism of the AMP designation, and its qualifying standards, at the same time pointing to real progress – past and present – in strengthening it.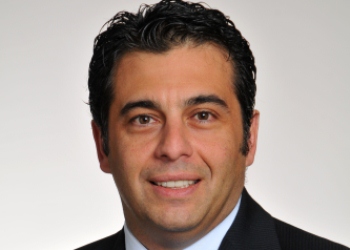 CAAMP's chair is acknowledging, and even welcoming criticism of the AMP designation, and its qualifying standards, at the same time pointing to real progress – past and present – in strengthening it.

"This discussion about the AMP is great because it shows how much the industry is engaged," Joe Pinheiro told MortgageBrokerNews.ca. "The bar has increased over the last year based on input from the AMP taskforce and it makes sense to continually raise that bar. We are moving ahead with a plan to do that, to improve the designation. While I understand criticism about the pace of that process, the truth is that it can't be done overnight."

The comments answer a torrent of criticism unleashed last week with a MortgageBrokerNews.ca article outlining concerns about the designation. Mike Cameron – head of broker network Axiom Mortgage and the "Mortgage Revolution" – argued the barrier to entry around the AMP is simply too low to promote industry professionalism.

"I applaud all the work CAAMP has done in terms of lobbying for the industry, especially around the HST and GST," he told MortgageBrokerNews.ca last week. "But around the AMP designation, I'm disappointed and have been waiting for seven years for it to mean something. Unfortunately it doesn't and it's time we start putting some pressure on the association to do something about it."

Pinheiro largely rejects that criticism pointing to substantive changes introduced last year and meant to ensure a higher level of broker know-how and professionalism. Chief among them was the move to mandate four of the 12 continuing education units required for annual AMP renewal.

"Those four credits deal with professionalism and include topics such as fraud avoidance, consumer protection and agency law," Pinheiro said. "They also speak to raising the professionalism of the AMP designation.

As well, all new originator applicants must be licensed and carry errors and omissions insurance. New applicants without a minimum two years' experience must also pass a strenuous 10-step equivalency course, what CAAMP calls its "Fundamental Mortgage Principles Program." That course focuses on essentials, including regulatory compliance, fraud avoidance, housing and mortgage economics and advertising and marketing standards.

"It's a very difficult course, something reflected in the failure rate, which is comparable to other qualifying tests," Pinheiro told MortgageBrokerNews.ca, "and the expectation is that the AMP taskforce, along with the association, will continuously look to raise the bar."

Still, critics charge that the designation is years away from catching up to the rigorous testing standards of other financial advisory certifications, most notably the Financial Planning Standards Council's CFP.

That designation also scores better on consumer recognition testing, with 50 per cent of respondents to a recent CAAMP-sponsored poll indicating awareness. Only 17 per cent answered the same in regard to the AMP.

It speaks to another criticism of CAAMP, namely that it hasn't done enough to promote the designation. The association's most recent numbers undercut that argument, said Pinheiro.
Of the $641,830 in AMP dues collected for the year ended April 30, 2011, $607,269, or 94.6 per cent, was spent on advertising.

"The reality is that that is still a pretty small sum in terms of promoting the AMP nationally," he said, suggesting brokers may need to adjust expectations.

Still Cameron and other critics remain largely focused on improving the testing, training and educational requirements around the certification as a way of growing its usefulness to brokers and agents looking to differentiate themselves. Currently, 3,850 mortgage professionals hold the designation, a number that includes only about 50 bank specialists, their memberships grandfathered over from an earlier period. As an unlicensed group, they no longer meet regulation requirements.

"I am very concerned about what I see as the relaxing of the standards for regulatory compliance," Cameron wrote in a recent blog posting. "CAAMP is now offering an online course that meets FSCO's requirements for licensing for a cost of $395. With reciprocity (or internal trade agreements) you can now, or will soon be able to transfer your licensing education between provinces. This means that I can get licensed in Alberta via Ontario for an online course at a cost of $395.

"New entrants to the industry will be tempted to find the least expensive, least difficult path to education that meets regulatory minimums. This is not a good thing for our channel."

Pinheiro agrees, arguing it has created issues within the industry. At the same time, he's pointing to CAAMP's ongoing work with provincial regulators and associations, focused on finding ways to increase educational standards across Canada.

"CAAMP's commitment has always been to work with our partners for the benefit of all participants and the consumers," he told MortgageBrokerNews.ca.