This entrepreneur explains how his company became a major industry player, and shares his thoughts on how to navigate the new OSFI regulations.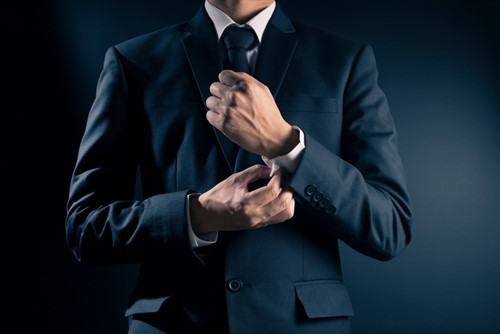 Mortgage Architects
President, Dong Lee, understands that a little pain can lead to great gain.
Lee has a decorated career that began over 20 years ago with TD Bank, where he managed the Korean Community Banking program before moving to CMHC to oversee its
Royal Bank
portfolio. That's where Lee received a promotion to manage the Mortgage Broker delivery channel and learned the ropes.
After a subsequent stint at Scotiabank, Lee moved to
Scotia
Mortgage Corp. as a senior manager, and then earned an MBA, but in 2005 when his wife was pregnant with their second child, he took the plunge into entrepreneurship. A daunting prospect, to be sure, with another child on the way, Lee and a partner mustered the fortitude to found their own brokerage, Mortgagebrokers.com.
That's where he developed hardened resolve.
"We ran a brokerage out of somebody's house for the first year while we were trying to find space and save money," he said. "There are stories of trial and tribulation that we've gone through that have made me stronger as a businessperson. We were a month away from running out of money for payroll. We went through a lot of things years ago that helped me be innovative, creative and to build this brokerage up. Everything from taking out the garbage to making decisions on amalgamations and acquisitions. I've pretty much done it all."
Publicly traded on NASDAQ, and using the West Jet model where everybody is an owner – because "nobody washes a rented car," said Lee – Mortgagebrokers.com in 2008 acquired Mortgage Architects, merging under the latter's brand two years later, and finally acquiring
Argentum
Mortgage and Finance Corp.
"At the time, it was the largest one-brand merger in the industry – we moved just over 500 people from Mortgagebrokers.com into Mortgage Architects," said Lee. "I learned at the time about the sensitivity people felt around brands and finding a way to ease people's fears through that process. When we made that change, we really didn't lose anybody in the process, so it was, from my perspective, a very successful one-brand merger."
That experience made the 2013 acquisition of Argentum, which was immediately subsumed under the Mortgage Architects brand, seamless.
Appointed Mortgage Architect's president in July 2016, Lee has helped grow the company into an industry behemoth, so it's from his vantage point that he capably extends advice to his peers, many of whom are rattled by recent OSFI underwriting regulations.
"With change comes opportunity," offered Lee. "I think the opportunities are in Alt-A and private space, so brokers who embrace Alt-A and private mortgages will be the winners of this change. It means more customers won't fit through traditional channels, and those able to service customers in Alt-A and private space will win large.
"The A space will get tougher and tougher with more competition because the banks will be fighting harder for that business, but there's opportunity for brokers to be thought leaders and solution providers, and it will make brokers stronger in that space."