One broker has encountered a law firm that refuses outright to work with monoline files, but that didn't stop him from getting the deal done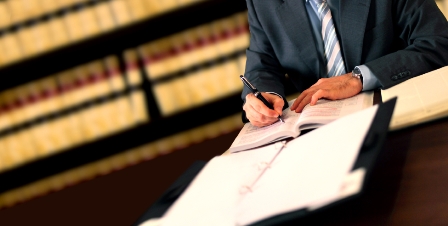 Managing client expectations early in the process is key to avoiding frustration around lawyers who have an issue with monoline files.
"Never mind higher fees, this firm will simply not act for monoline lenders at all,"
Dustan Woodhouse
, a broker with
Dominion Lending Centres
Canadian Mortgage Experts, told MortgageBrokerNews.ca.
Woodhouse shared the email response he was sent by the law firm, stating it would not provide its services.
It reads
: Further to your email with mortgage documentation we advise that our firm will NOT be acting on this transaction. We have also advised the realtor that our firm is not acting on this transaction.
Accordingly, we would ask that you confirm instructions with your clients as well as the realtors and forward your mortgage instructions as advised.
An increasing number of solicitors have been charging more for monoline files, but this is one of the first instances of an outright refusal to work with them.
According to Woodhouse, the firm refuses to work with any deals that require
FCT
or
FNF
. However, he doesn't fault them.
"They want a smooth and simple business," Woodhouse said. "If it is a smaller office, I get it."
Luckily, brokers can avoid frustrating the client by taking control early in the file and explaining how the process works.
"Part of my script around this now includes: 'Not all law firms or notaries, are willing to work with all lenders, just as the lenders themselves have a list of authorized lawyers & notaries to select from,'" Woodhouse Said. "'Due to this I would like to suggest the use of one of these three firms which all have strong relationships with all of the lenders we work with.'"
In the end, Woodhouse worked with a different law firm to ensure the deal got done.