Reliability is ultimately the mortgage broker's calling card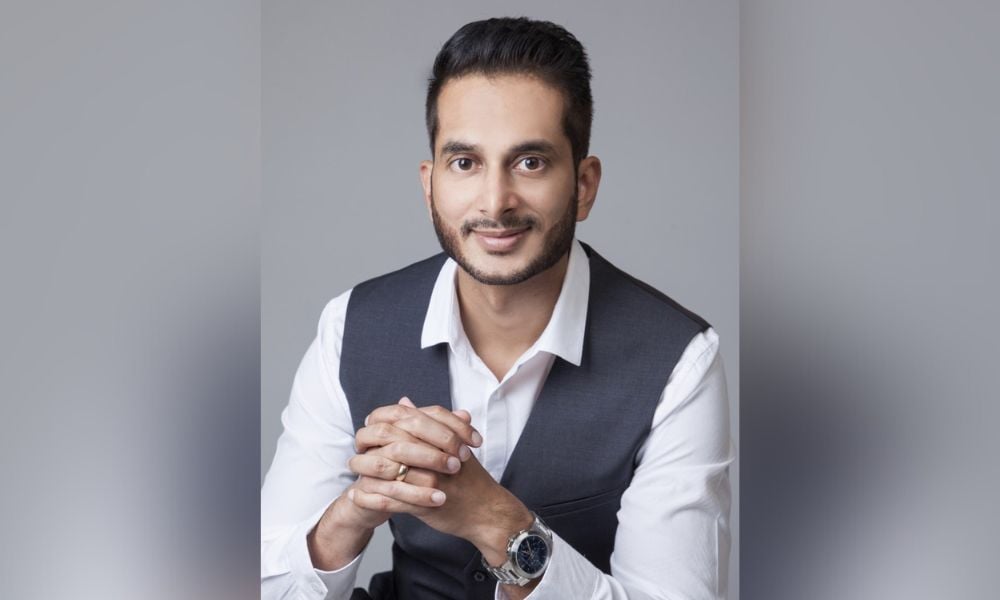 For Vidit Paruthi (pictured), licensed mortgage broker at Xeva Mortgage, being attuned to what exactly customers need is the key to establishing oneself as a reliable service provider.
"My primary specialities are providing top-notch client experiences and conducting business with utmost sincerity," Paruthi told Canadian Mortgage Professional.
"My goal is to always help my clients find the best mortgage solutions. I achieve this by continuously educating myself and staying up-to-date on lender policies. I work hard to maintain exceptional relationships with clients, along with referral and lending partners."
Key to this approach is a passion for helping people, which Paruthi said is something that he has cultivated and maintained in his more than four years in the industry.
"I just want to see my clients achieve their goals and succeed in life," Paruthi said. "The most important lesson I have learned is that anything and everything is possible with hard work and dedication."
The effects are immediate and myriad, with the benefits more than compensating for the effort spent.
"It has helped me grow business and foster relationships with new and existing clients, as well as referral and lending partners. Having transparent conversations with clients has been the key for me to win their trust, and build a business entirely based upon referrals," he explained.
This is no small feat, as the mortgage space is a challenging, fast-paced, and constantly growing industry.
"Therefore, it is very important to not give up. Stay focused and give your 100% full-time, and the success will follow," Paruthi said. "We grow our business by getting our clients approved, which is why it is very important to give respect to your underwriters and maintain relationships with them."
Paruthi stands by the indelible value that a mortgage professional provides, and believes that innovations like digital platforms and artificial intelligence can complement, rather than supplant, the broker's contributions.
"I strive to provide support throughout the life of a mortgage, and I am always available for my clients as their first point of contact," he said. "I believe no technology can substitute this type of human connection."
Having started his full-time mortgage career with Xeva Mortgage, and having been in the same organization ever since, Paruthi said that his desire to help clients mirrors the helpfulness that he has received from the industry.
"Prior to joining the mortgage industry and having dealt with my own personal mortgages with both banks and mortgage brokers, I had a very positive experience dealing with my mortgage broker at the time," Paruthi recounted.
"I was in software sales at the time, and I was looking to do something on my own that could give me flexibility and help me manage two young kids. I knew from day one that this is the career for me as I have always been a numbers person with an experience in sales. The combination of the two gave me a solid foundation for becoming a mortgage professional."
The implementation of the mortgage stress test was Paruthi's trial by fire, so to speak.
"I had only done two deals without the stress test when I started towards the end of 2017. In 2018, the stress test was released and I found it very difficult to qualify borrowers who otherwise would have been easily qualified without the stress test," Paruthi said.
"I initially thought I had made a huge mistake by leaving my full-time job, and I thought the sky was going to fall for me. I then decided to learn lender policies; I thought the only way I can overcome these challenges is by educating myself and giving my 100% to the business and clients," he added. "I also received valuable support from many experienced brokers at Xeva Mortgage who helped me learn and shared their best practices."
At present, Paruthi is one of Xeva's elite brokers, having been rated as one of the top three mortgage professionals in Surrey, British Columbia for three straight years (2018-2020). He was also awarded by Xeva Mortgage with the "Top Producer for Major Markets" citation in 2020, and was inducted into Verico's Executive club for 2018/2019 and its Presidents Club for 2020. Paruthi was also one of the recipients of CMP's "Hot List 2020" awards.