Guaranteeing value for nervous West Coast homebuyers has transformed a market mired in a glut of inventory into the goose that laid the golden egg for one B.C. broker.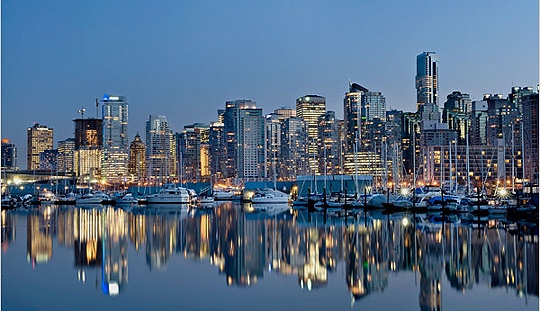 Guaranteeing value for nervous West Coast homebuyers has transformed a market mired in a glut of inventory into the goose that laid the golden egg for one B.C. broker.
"Has it helped me get business? Most definitely!" says Shane Ballard of
Verico
Complete Mortgages. "Inventory is so high and sales are so low right now – the timing couldn't be better for this plan."
The plan is the brainchild of
Greg Williamson
's 180 Degrees Solutions, who devised the Buyer Protection Plan to guarantee homebuyers the value of their purchase for one year.
"I've seen so many deals fall apart that were only $10,000, $15,000 or $20,000 apart between the buyers and sellers," says Ballard. "During the market heyday, of eight potential deals out there we were closing on six or seven. Now, the average is two or three."
The Buyer Protection Plan, launched in January, is designed to protect the buyer for 12 months against a reduction in market value of the home, as the seller places five per cent of the sale proceeds into escrow for a year, guaranteeing market value. If the market falls one to five per cent, then the buyer and seller share the escrow funds proportionally. If there is no loss in market value, the seller reaps the entire five per cent.
"We are currently at the stand-off phase of this market," says Williamson, founder of 180 Degrees Solutions. "Buyers wait until sellers drop their price… at the same time sellers are holding on to yesterday's market reality and are stubbornly refusing to reduce their prices."
Greg Williamson took his buyer protection plan to CTV Vancouver's consumer show "Steele On Your Side" just recently, spreading the word on how he is able to pull nervous home buyers off the sidelines and into the market. He will also be sharing his innovative approach at the upcoming Mortgage Summit on May 9 and 10 in Toronto.
#pb#
For Ballard, the integration of the protection plan with the text codes included on Realtor signs has reaped a whirlwind of leads, clients and deals.
"When you integrate those text codes with those of the Realtors, and the client is taken to a website that advertises the price drop protection plan in conjunction with the inflation hedge offer, it will make the phone ring, definitely," says Ballard. "We were shooting for 90 (Realtor) signs in 90 days, and we are 12 days out from that goal; we've easily established that goal."
Partnering with Realtors has always been a delicate dance, admits Ballard, as like many brokers he was in the position of being on the outside looking in when it came to establishing a relationship with a top-flight Realtor.
"I guess I was like a lot of brokers – many top Realtors wouldn't give me the time of day," laughs Ballard. "One top Realtor, Terry Eng, told me he is bombarded daily by (mortgage) brokers looking for deals. I told him about the Buyer Protection Program, and he came on board. It has kept his phone ringing, and mine too."
Terry Eng is one of only 167 Realtors since 1962 to have earned the prestigious Lifetime Real Estate Medallion – quite a catch for a mortgage broker during a slumping housing market.
"I've been selling successfully in the Vancouver area for over 20 years and the Buyer Protection Plan is one of the most innovative ideas I have come across," says Eng, "especially in a slower market that we have been experiencing in recent months. It is a great tool to motivate buyers and sellers to come off the fence and act now instead of waiting for things that may or may not happen because of uncertainty about the market direction."
Williamson understands the difficulty of opening that door between Realtor and mortgage broker – but judging from the results Eng and Ballard are getting, the Buyer Protection Plan is working.
"It is hard to get a foot in the door with a high-end Realtor," says Williamson. "But with this plan, you create the relationship and it is almost like turning the tables on the Realtor – they are coming to you with the leads."