Young people and new households are the most likely to spur the revival, according to a new survey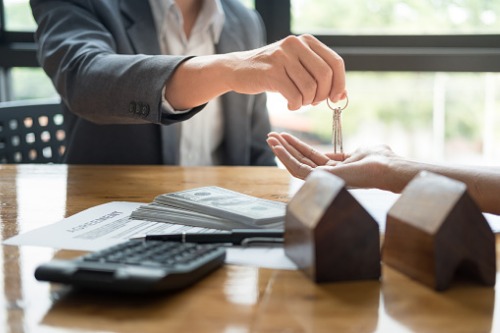 The results of a recent Ipsos survey suggested that accelerated borrowing and home-purchasing activity is just waiting in the wings to pounce upon the Greater Toronto Area housing market once the coronavirus crisis passes.
Polling found that 27% of respondents are likely to buy a house in the GTA within the next 12 months. The most likely to purchase in the near future are young professionals aged 18 to 34 (45%) and child-rearing households (37%).
"While COVID-19 has temporarily impacted home sales and listings in the GTA, the Ipsos survey results that show homebuying intentions have remained quite stable certainly suggest that many people will be looking to satisfy pent-up demand for ownership housing once recovery starts to take hold," said Michael Collins, president of the Toronto Regional Real Estate Board. "As people gradually return to work, consumer confidence will improve, and a growing number of people will look to take advantage of very low borrowing costs to purchase a home."
In a report earlier this month, RE/MAX predicted that elevated housing demand and prices remain likely in Toronto this summer despite the market lethargy brought about by COVID-19.
"We cannot be sure that this [slowdown] will continue into the summer and that prices will necessarily drop further," RE/MAX said. "[TRREB] notes that the pause on activity will lead to more demand once measures loosen… We expect buyers who have been waiting patiently to continue their home search will quickly re-enter the market when we return to some normalcy."