Banking giants RBC and TD Bank are set to take part in the project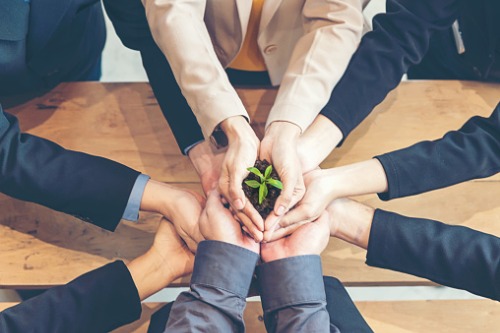 The Bank of Canada (BoC) and the Office of the Superintendent of Financial Institutions (OSFI) have joined forces to launch a pilot project aimed at ensuring the resilience of Canada's financial institutions in the face of climate change.
A small group of Canada's top banks and insurance companies have agreed to participate in the project to better understand the risks to the financial system as the sector transitions to a low-carbon economy.
Read more: Evaluating climate risk on a local and global scale
Under the new initiative, the central bank and the industry watchdog will develop a set of climate-change scenarios that participants can apply to their balance sheets to find potential risk exposures.
Banking giants Royal Bank of Canada and TD Bank, and insurance heavyweights Intact Financial Corporation, Sun Life Financial, and The Co-operators Group are set to take part in the project.
"Climate change is a major challenge for the economy, and it is accelerating. We need to accelerate our work to understand the implications for the economy and the financial system," said Tiff Macklem, governor of the Bank of Canada. "This project will generate valuable lessons for assessing and managing climate risks. With the private sector's help, we will be able to combine climate analysis with economic and financial data to ensure we have the best information possible to fulfill our mandate."
"Everyone, including the financial sector, will have to adjust to the new reality of climate change," said Jeremy Rudin, OSFI's superintendent of financial institutions. "The shape of that new reality will depend on many complex issues and on much that remains uncertain. This pilot project will allow us to refine our focus on the prudential aspects of climate change."