Rate is fully 100 basis points below the bank's prime rate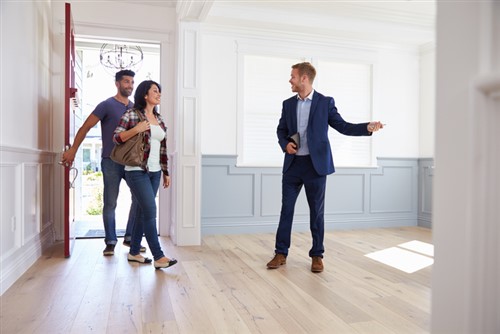 Bank of Montreal is wooing homebuyers with a variable mortgage rate with the largest discount ever by a major Canadian bank, according to one market watcher.
The Toronto-based bank is offering a five-year variable rate of 2.45% until the end of May – a full percentage point below its prime rate. The special marks the biggest widely advertised discount ever by Canada's six biggest banks, RateSpy.com founder Robert McLister said.
Bank of Montreal's offer beats discretionary rates of 2.75% for similar mortgages by other lenders including Royal Bank of Canada, Toronto-Dominion Bank, and Bank of Nova Scotia, according to RateSpy.com. It's also better than the advertised 2.49% variable rate with HSBC Holdings Plc's Canadian lender, which has been undercutting the largest domestic bank on mortgages for about a year.
"Bank mortgage growth is the slowest since 2001, yet there is serious and intensifying competition from players like HSBC and online brokers," McLister told Bloomberg in a phone interview earlier this week. "BMO felt that they had to do something, clearly, to maintain a market share and grow in a slowing housing market."
Read more: Chartered banks shackle borrowers
The rate is "reflective of the competitive environment and is a great rate for customers seeking a variable mortgage," Bank of Montreal spokesman Paul Gammal stated.
Meanwhile, fixed mortgage rates have crept up in the past week as following a rise in bond yields, with typical discretionary rates of around 3.49% – some 10 basis points higher than in January. Posted rates are higher still, with Toronto-Dominion Bank pushing its five-year rate up 45 basis points to 5.59% on April 25 in one of the biggest increases in years. Scotiabank moved earlier this week as well, lifting its rate 20 basis points to 5.34%.
"You've seen a deviation in funding costs between fixed and variable mortgages, so that explains a lot of it," McLister explained.