Canadians' overall consumer confidence is higher than any point since early March 2020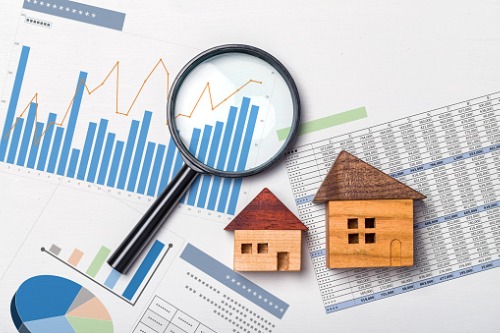 Canadians are feeling more confident about the continued rise in home prices now than at any point in the previous three years, a trend Bloomberg and Nanos Research called a positive signal for market recovery.
The latest edition of the Bloomberg Nanos Canadian Confidence Index found that around 49.2% of households are expecting home prices to increase over the next half-year. This was the highest concentration seen since May 2017, and pushed the overall confidence index to a ten-month high of 55.1.
Only 12.7% of respondents said that home prices in their respective neighbourhoods will likely decrease in the next six months, the lowest share since early March last year.
Nik Nanos, chief data scientist at Nanos Research, pointed to the federal government's sustained deployment of COVID-19 inoculations as a major driver of the trend.
"Consumer confidence in Canada continues to gain strength with news on vaccines," Nanos said. "Forward perceptions on both the strength of the economy and the value of residential real estate gained a full five percentage points in the past four weeks of tracking."
Overall sentiment improved in every province apart from Quebec, which has implemented some of the nation's strictest lockdowns amid an average of more than 2,000 new coronavirus infections per day.
Canadians were also increasingly optimistic about the economy, with around 23.7% expecting national performance to be stronger in the next six months
The outlook on personal finances remained "largely unchanged" with 14.9% of respondents reporting they were better off compared to the year before, and 25.7% saying they were worse off.