There is evidence that Canada's financial system puts Black business owners at a disadvantage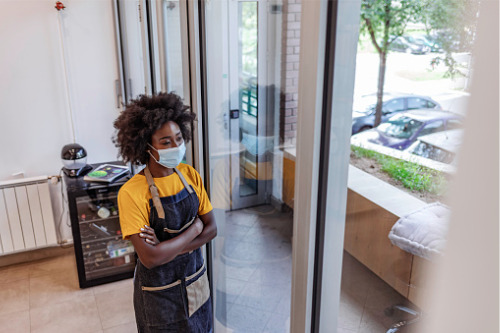 Lack of access to financing has disproportionately affected Canada's Black entrepreneurs, a new analysis by CBC's The Cost of Living segment suggested.
CBC cited a geographic analysis of banks in Toronto, Vancouver, and Winnipeg that found a troubling distribution of commercial banks: while they are readily available in richer neighbourhoods, they are "much scarcer and sometimes absent" in locales that have predominantly low-income, racially diverse populations.
In a 2015 survey, fully half of Black business owners in Toronto said that access to financing is the leading issue – a problem that the federal government has addressed, at least in part, through its recently announced collaboration with several major financial institutions that would launch a $221-million loan program focusing on Black entrepreneurs.
Some observers are less than impressed, however.
Caroline Shenaz Hossein, associate professor of business and society at York University in Toronto, said that the well-intentioned program is at best a token gesture meant to "satisfy or appease the Black community," and neglects to address the widespread discrimination of Black people in Canada.
"How are [the banks] going to be reformed by … coming together [with the government] to provide more money?" Hossein said. "When we think about the systemic exclusion that's occurring against Black entrepreneurs and business people … we will lose talent. We're going to lose a lot of our creative people who are trying to grow an economy in new and exciting ways."
Tanya Reddick's experiences are emblematic of the struggles of Black business owners. She told CBC that as much as possible, she interacts with banks via phone calls to avoid face-to-face interactions.
"I sound as though I'm white," Reddick said. "When you sound that way, [then] you show up at the bank, literally the smile comes off a person's face, and you get dealt with in a different way."