BCGEU cites disruptions from coronavirus on the economy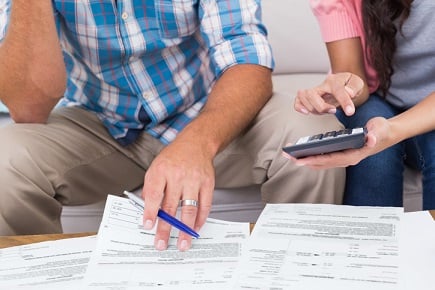 A British Columbia labour union is calling on the federal and provincial governments to freeze all mortgage and rent payments until the COVID-19 pandemic is over, but there appears to be little enthusiasm from government agencies over the proposal.
The BC Government and Service Employees' Union (BCGEU), which has an 80,000-person membership base, cited data the 2019 annual BDO Affordability Index in showing more than half of Canadians exist financially on a paycheque to paycheque basis. The BCGEU also pointed to new measures including the cancellation of large gatherings, travel advisories and social distancing as having a disruptive effect on the lives of many British Columbians, who will either not be able to work at all or will be working less hours. As a result, the union stressed, an increased number of working people will not have the funds to make their mortgage and rent payments.
Read more: Neighbourhood Holdings' Taylor Little takes on the COVID-19 challenge
"The BCGEU has said from the beginning of this outbreak that protection of workers must be a central plank of government response-that's why we called for an end to doctors' notes as well as paid sick leave and a host of other worker-focused measures," said Stephanie Smith, the union's president. "The BCGEU is urging our members and all working people to trust the science and follow public health recommendations. The federal and provincial governments could support our message by suspending mortgage and rent payments during the COVID-19 pandemic to make sure working people can afford to do the right thing.
"We all have a part to play in flattening the curve – workers, employers, and governments," Smith added. "Our federal and provincial governments have an opportunity right now to mitigate one of the major economic pressures that force people to choose to keep working even if they have been exposed to COVID-19 or are symptomatic."
Housing-related concerns were acknowledged by Prime Minister Justin Trudeau in a press conference on Friday, in which he expressed empathy with the Canadian public's efforts to retain financial stability while the coronavirus pandemic wreaks havoc with the global economy.
"I know that you're worried," Trudeau said. "You're worried about your health, about your families' health, about your job, your savings, about paying rent, about the kids not being in school. I know that you're concerned about uncertainty in the global economy. The steps being taken to keep you safe, have an economic impact … We do not want any Canadian to have to worry about whether or not they're going to be able to pay their rent, whether or not they're going to be able to buy groceries, or care for their kids or elderly family members. We need to make sure that Canadians have the options and the ability to follow the best public health advice and keep themselves safe."
However, Trudeau did not put forth a specific plan to provide financial help for homeowners and renters who could not cover their housing costs as a result of COVID-19 work stoppages. Also putting an obstacle in the path of the BCGEU's call for swift federal assistance was Parliament's decision on March 13 to suspend its sitting through April 30. The suspension will delay debate on the federal budget, which was scheduled to be presented on March 30.
A somewhat more helpful tone was provided by the Canada Mortgage and Housing Corporation (CMHC), which took to Twitter over the weekend with the message: "Nobody should have to worry about their #mortgage because of impacts of #COVID-19. We're working with lenders to help, increasing our flexibilities to allow payment deferral of up to 6 months starting now."
The CMHC's tweet included a link to a page on its website titled "Dealing With Mortgage Payment Difficulties," which offered general advice related to problems in covering housing costs; the page made no mention of the current health crisis.