The institution has just released its Q3 results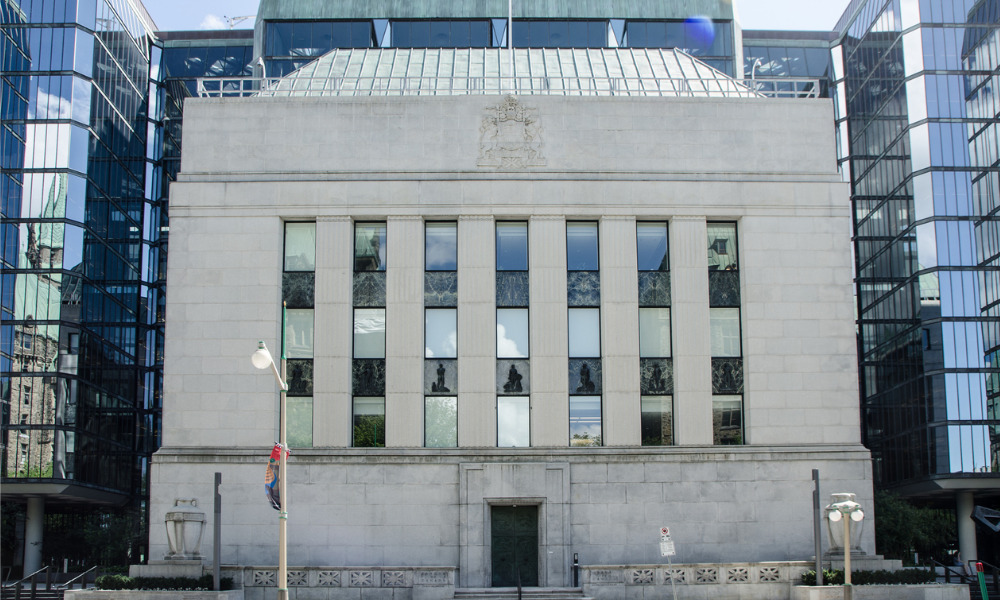 The Bank of Canada has experienced its first-ever loss since it began operations 87 years ago, with a loss of $522 million during the third quarter of 2022.
Income during the first nine months of the year was $499 million, representing a substantial 77% annual decline from the $1.693 billion seen during the same period in 2021.
The central bank cited interest expense paid on deposits it held as a major driver in this loss, with the rising-rate environment aggravating volatility in variable-rate products. The BoC said that this expense is growing at a markedly faster pace than the revenues on its investments at fixed rates.
Other major expenses were the cost of enhancing the bank's systems and tools
"These expenditures support operations to sustain the bank's resilience posture and prepare for the future," the institution said. "They also support the bank's new mandate and its digital transformation, and they reduce the bank's risk."
Read more: Mortgage losses soar to highest level since 2015
In the nine months ending September 30, the BoC saw its total assets decrease by approximately 14% to $431.863 billion.
"During the third quarter of 2022, the bank continued its policy of quantitative tightening," it said. "As a result, maturing Government of Canada bonds are no longer replaced, and the size of the balance sheet will continue to decline over time."
Maturing investments and loans/receivables were the main drivers of decline, although this was "partially offset" by an increase in the value of the indemnity agreements with the federal government, the bank said.
Bank of Canada governor Tiff Macklem has assured that the losses will not deter the central bank's monetary policy directive.
"Following a period of losses, the Bank of Canada will return to positive net earnings," Macklem said.