So why is the share of written-off mortgages still declining?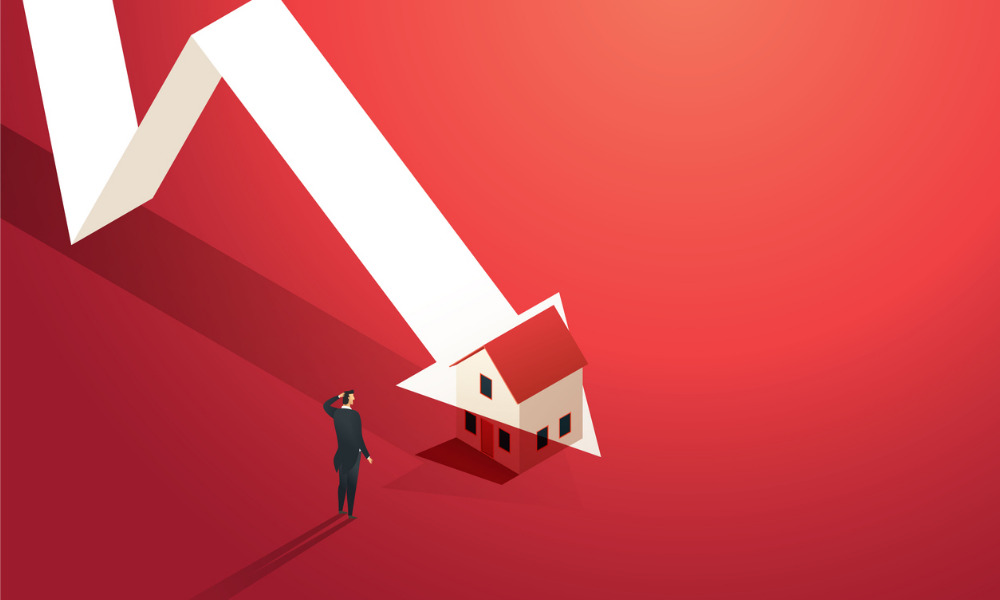 The third quarter of 2022 saw Canadian mortgage lenders writing off the largest level of mortgages in nearly a decade, even as credit bureau data shows the share of mortgages written off continues to fall.
The average mortgage loss reached $96,000 in Q3 2022 – a sudden, 17% spike from the previous quarter and an even more staggering 68.4% rise from the same period last year. Since mortgage losses are calculated after including the value of the home, they should shrink as home prices rise. And yet the last time numbers have been this high was way back in 2015, indicating that the mortgage loss trend may be one to keep an eye out for in the coming quarters.
Read more: What does a recession mean for homebuyers?
Meanwhile, the share of written-off mortgages continued its steady decline, falling another 0.01 points to just 0.03% in Q3 2022 – two basis points lower than the same quarter last year. This, too, set a new record for Canada, which has not seen a mortgage-loss share this low in at least the last 10 years, according to housing news outlet Better Dwelling. But fewer new borrowers and less liquidity in the market will likely reveal that the declining rate is just a lag or bubble.
Read next: Could rising interest rates crash Canada's housing market?
Loan losses say more about a lack of liquidity rather than overall borrower health, Better Dwelling stated. Non-payment of a whole quarter is needed before a mortgage can be written off. This being only the second quarter after interest rates began to rise, the share of mortgage losses may begin to rise to 'healthier' levels as new-mortgage growth slows.