One leading economist is offering both good and bad news for brokers concerned about the immediate future of home sales as interest rates tick higher and buyer appetite seems more and more uncertain.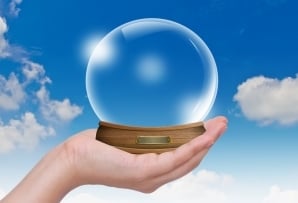 One leading economist believes Canadian housing prices will remain steady for the foreseeable future due in large part to rising interest rates.
"I think we'll be fortunate to see any price increases whatsoever in Canadian home prices over the next 5-10 years," Doug Porter, chief economist with the Bank of Montreal said.
In a Globe & Mail segment entitled "Will higher mortgage rates ruin the housing market?" Porter answered questions about the rising rate environment and he believes homebuyers will be paying higher rates come renewal time for the next 3-5 years.
"If we look at one example – the five year special rate – it's risen about 80 basis points from its extreme lows earlier this year, already," Porter said. "And we do expect that the upper pressure that we're seeing on long-term interest rates in the bond market will lead to somewhat higher mortgage rates over the next 12 to 18 months as well. But not as much as the increases we've seen… about half a percentage point over the next year."
Rising interest rates – and the affect they are expected to have on Canada's housing market – are a poignant issue lately; especially after Finance Minister Jim Flaherty sounded off last week stating he expects rates to rise.
"The pressure on interest rates is clearly on the upside," Finance Minister Flaherty said last week. "The period we've had of very low interest rates is an anomaly."
Flaherty also said, at the time, that he doesn't expect to intervene in the housing market again; unless he believes it becomes a bubble-like scenario.
"We have to be careful that we don't get an artificial increase in prices, a bubble, because of speculation," Flaherty said.