Multiple pressures are placing the long-term prospects of the asset class in question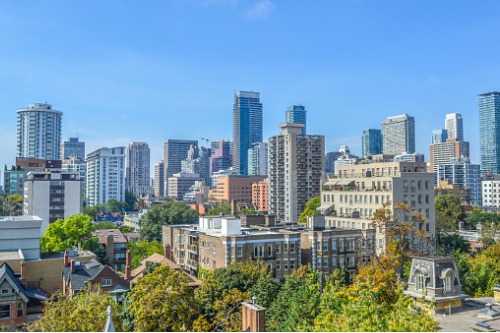 An investor paying for a Toronto condo at its current benchmark price of around $600,000 and using a mortgage with a 20% down payment will likely lose $200 per month instead of making money in rent, according to calculations by North Cove Advisors Inc.
The major driver of the condo sector's fall from grace – evident not just in Toronto but also in other powerhouse markets like Vancouver and Montreal – are the troubled finances of those who initially bet on the asset class as a can't-miss investment.
The weakness is particularly apparent in the sudden influx of condo inventory over the past few months, said David Amborski, professor of urban planning at Ryerson University.
"The reason there are more condos coming on the market is because people are having these problems with cash flow," Amborski told Bloomberg in an interview. "They're saying this isn't working anymore because rents are decreasing and there are higher vacancy rates."
In November alone, Toronto had 5,018 active listings for condo apartments, far above the 1,707 units for sale during the same time last year.
On average, condo rents in Toronto have declined by 17% annually. Data from the region's real estate board also showed that this accompanied a miniscule 0.8% year-over-year increase in condo sales, along with a 3% decrease in average sale price to $640,208.
And while the vibrant single-detached sector is so far compensating for the condo market's slack, some observers are warning of the unsustainability of these trends.
"Demand is just not keeping up with new supply right now," said Shaun Hildebrand, president of Urbanation.