One broker says "one-size-fits-all" approach is the wrong one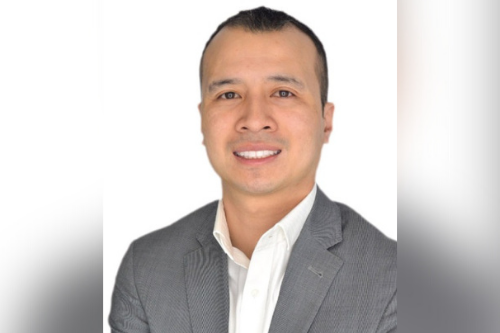 As new rules on the minimum qualifying rate for a mortgage in Canada take hold, much of the criticism around the measures is focused on their impact on first-time homebuyers.
Last week Rob McLister, an analyst at RATESDOTCA, told Mortgage Broker News that that segment of buyers had been "taking it on the chin" from the government for a decade, with a rake of measures enacted since 2011 viewed as having had a punitive effect on those looking to purchase their first home.
Further reports last week centred on the "impossible" situation facing first-time buyers under the new restrictions – and one Halifax-based broker believes that the government could have devised a narrower approach to prevent those buyers from being frozen out of the market.
"Personally, I don't like it because it's a one-size-fits-all [strategy]," John Vo (pictured), a broker and partner at Spicer Vo Mortgage Inc., told MBN. "What they're trying to do is slow down the inflation or minimize the risk on overinflated homes. But when they say that this rule is going to apply to every single person, whether you're buying a $100,000 or a $1 million home – I don't agree with that.
"I personally think it's going to hurt smaller-priced homebuyers. Houses priced up to $400,000 – those aren't the big concerns."
Read next: Millennial first home buyers feel impact of new mortgage rules
Vo said that it would have made more sense to introduce targeted measures for homebuyers who had agreed a price above a certain threshold, with a rule applied rigidly across the country failing to acknowledge the fact that while housing prices had skyrocketed in some parts of Canada, other markets had seen more modest increases.
"They're blanketing this rule for homebuyers across the country, but really [only] certain pockets, types and values of homes are a concern," he said. "I think it should be a more targeted and strategic approach towards homes in the higher-priced areas."
Ultimately, Vo said, the stress test increase was set to have a profound impact on first-time homebuyers, many of whom already faced problems raising funds – with the option of selling an existing property not available to them.
"Many are already limited enough as it is, because they have to come up with a down payment from their own resources; they may be new in their career, or just getting on their feet," he said. "That's an area that I think is tough."
Last month, a Sagen survey for Royal LePage revealed that 62% of prospective first-time home buyers worried that they would not be able to afford the down payment required for their desired property.
Measures that could be introduced to rectify difficulties for first-time buyers, Vo said, could include allowing longer amortizations on a first home or pushing forward with new inventory – particularly for affordable, entry-level housing.
Read next: What's in store from the Bank of Canada?
"Supply is an issue; maybe there are a lot of apartments, but not a lot of reasonably-priced entry-level homes – starter homes, semis, townhouses," he said. "My concern is really for that first-time buyer. We need to find ways to help them buy properties, whether it's finding more supply or just getting a little bit more creative for them."
Although some have speculated that the new stress test policies could contribute to a gradual cooling-off in demand for housing, Vo said that he expected the market to remain hot, particularly moving into the summer months and as clarity begins to emerge over the country's post-pandemic recovery.
Some uncertainty in Nova Scotia – where parents had initially expected children to continue learning from home for the foreseeable future, before a swift about-turn by the provincial government saw certain schools reopen in recent weeks – may have put homebuying on the backburner for some families, at least for the short term.
"I see a lot of families putting the homebuying process on hold while they figure this out – and then for the summer they'll go back to their dream of buying a home," Vo said.