Home prices and starts proved significantly more robust than the experts were expecting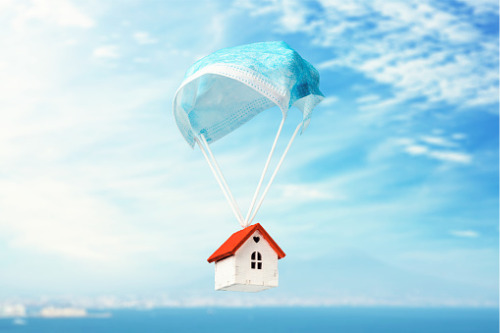 Multiple predictions about the COVID-19 housing market were wildly off base when taking into account what actually transpired this year, according to an analysis by The Globe and Mail.
Yhe most prominent among these inaccurate forecasts were Canada Mortgage and Housing Corporation's claims of a roughly 18% decline in average home prices this year.
"But things played out very differently," Globe and Mail economics reporter Matt Lundy wrote. "After a brief pause in the spring, home-buying activity has come roaring back. Through October, home sales have jumped nearly 9% from last year, and the average price has climbed more than 12%."
Lundy said this particular trend was spurred by the resurgence of housing powerhouses like Montreal, along with new life in smaller markets like Saint John, New Brunswick, and Woodstock, Ontario. This was further supported by federal financial aid programs boosting household disposable income, which spiked by 10.8% during the second quarter.
"There's also been a full labour recovery in higher income brackets, with the brunt of damage to low-paid workers who are more likely to rent," Lundy said. "Interest rates have dropped and may remain low for years. And with heavy restrictions in place and millions working remotely, many families were suddenly untethered to their cities and could look further afield for larger homes."
Another missed prediction was the nation's housing starts volume, which was projected to drop anywhere between 51% and 75% during the second half of 2020 when compared to pre-pandemic levels.
"Instead, home-building has flourished, notwithstanding a hiccup in the spring," Lundy said. In October, housing starts improved to an annualized pace of around 215,000 units."
Data from CMHC showed that housing starts across Canada increased to 222,734 units in October, recovering from a somewhat languid September.
"Higher single-detached [seasonally adjusted annual rates] starts in October drove the overall trend higher, offsetting a second consecutive decline in monthly multi-family SAAR starts," said Bob Dugan, CMHC chief economist. "Single-detached starts trended higher in several major centres, including Toronto and Montreal."