After almost seven years as senior VP, Alice Chan and Mortgage Architects have parted ways.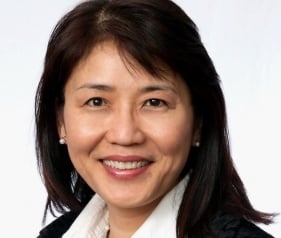 "After 25 years in the business, I'm taking the summer off to spend time with my family," said Chan, who joined Mortgage Architects in July of 2002. "I love the business, and I love Mortgage Architects – but I needed a break."
Chan left her corporate position as vice president almost two weeks ago.
Featured in CMP's listing of the industry's Most Influential Women – coming in the June issue of the magazine – Chan is being recognized for having served as a valuable component of the MA team. She will be missed, says Mortgage Architects CEO
Ron Swift
, who declined to speak on the specifics of her departure.
"She is a wonderful lady, and is certainly deserving of the accolade of being one of the most influential women in the industry," said Swift.
Chan said she hasn't ruled out coming back into the business as a mortgage broker.
"My licence is coming up for renewal, either this July or next year, I'll have to check with FSCO," laughs Chan. "Whether I come back on the corporate side of things or as a mortgage broker, I don't know. "
Chan's more than two decades in the financial and mortgage industry has been highlighted by her many innovative achievements, such as the implementation of loyalty rewards programs and broker technology tools and systems while with Mortgage Architects and
Mortgage Intelligence
. At the latter, she served as senior-vice president from 2002 to 2006.
As director of business analysis with CIBC (2000-2002), Chan helped propel the FirstLine brand to top lender status in the brokerage channel through more efficient underwriting processes and the introduction of niche products.
Although Mortgage Architects was unwilling to state whether they are actively seeking a replacement to fill Chan's vacant VP chair, the former exec hints that a search is currently being conducted.