A significant number of Canadians are forced to allocate more than half of their income on household carrying costs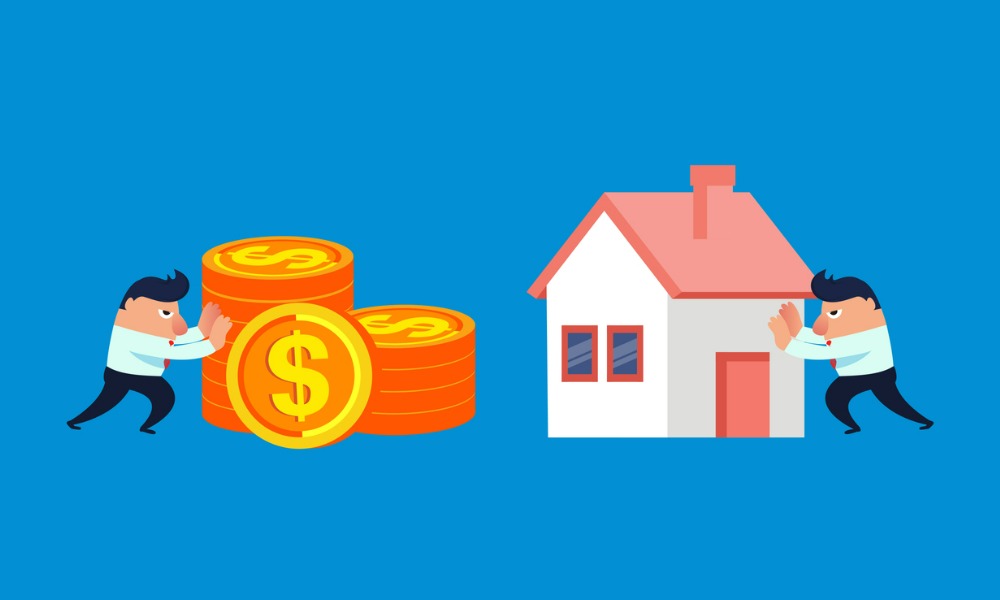 As many as four in 10 Canadian homeowners have said that they do not have the savings to cover unexpected expenses and costs associated with keeping their homes, according to a recent survey by RATESDOTCA and BNN Bloomberg.
The poll also found that 4% of households allocate more than two-thirds of their take-home pay towards their home's carrying costs, which include utilities, insurance, property taxes, and mortgage payments. Another 13% are spending more than half of their net income on carrying costs.
Approximately 8% of Canadian homeowners are in the dire situation of being unable to cover an unexpected expense of up to $4,000, not even by taking on more debt.
And while most respondents said that they could absorb the shock of a "reasonable" increase in their mortgage, 4% admitted that they would consider selling their current home if mortgage rates rise at an unsustainable pace.
Read more: Canada first-time buyers hit by new dilemma
This focus on housing has essentially impaired many Canadians' ability to devote their resources elsewhere, according to the founder and chief executive officer of entrepreneurship charity Venture for Canada.
In a May contribution to The Globe and Mail, Scott Stirrett said that the pace of Canadian home price growth from 2000 to the present stood at 168% – far exceeding the acceleration seen in other major economies like the United States, which only posted 55% growth during the same timeframe.
Stirrett pointed to data from National Bank of Canada showing said that mortgage payments account for 64% of Vancouver buyers' incomes, 58% in Victoria, 56% in Toronto, and 34% in Hamilton.
"Having your wealth concentrated in real estate exposes you to a housing market crash, thereby enhancing your financial risk," Stirrett said. "During the pandemic, real estate prices increased rapidly in small towns and rural communities, meaning even more Canadians are struggling with housing affordability."