The Canadian housing market's bull run is proving increasingly costly for would-be buyers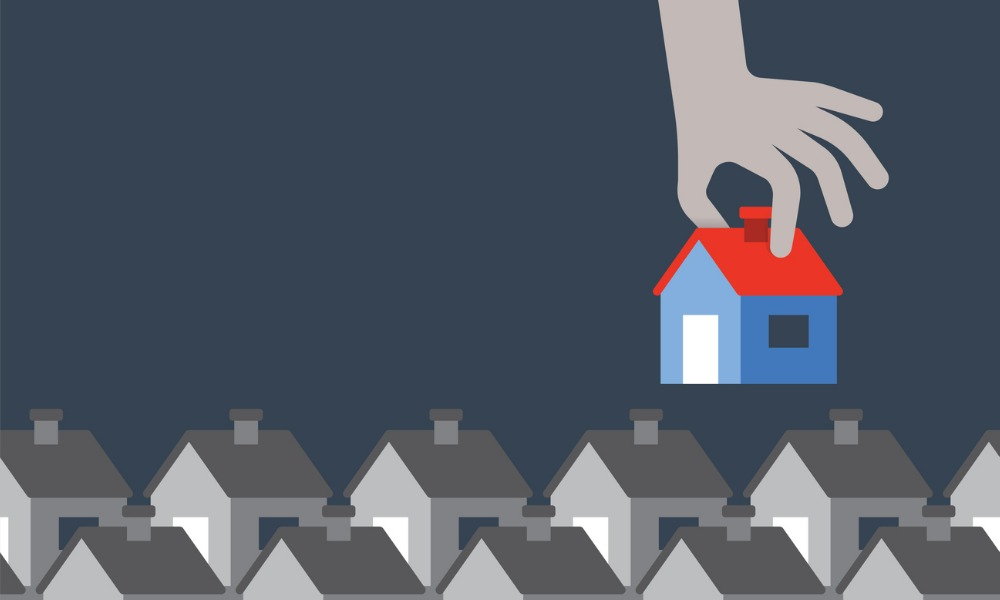 In the current environment, many first-time buyers are wrestling with a troubling dilemma: go for mortgages that either permit them to borrow the funds needed for their down payment, or loans that provide cash back after the closing.
Sherry Corbitt, a broker based in Whitby, Toronto, said that her business is seeing more clients go for these unconventional loans, which bear a remarkable similarity to those seen in the United States just before the Great Financial Crisis of 2008.
However, Corbitt takes heart in the fundamental robustness of the Canadian housing market, which has so far defied all doomsaying predictions in its roughly 25-year run of buoyant conditions – including a 21% across-the-board price gain since the pandemic took hold, Bloomberg Economics reported.
"We're never going to see what happened in the States," Corbitt told Bloomberg. "It's just not possible here."
At the same time, the broker admitted that "a lot of first-time buyers are not ready," with much of her transaction volume in the past year coming from former renters whose landlords have decided to sell their properties.
"'Well if I have to be evicted, maybe now's the time to buy,'" Corbitt quotes her clients as saying.
Read more: How did Canadians fare on mortgage payments during the pandemic?
The Bank of Canada is taking a more cautious tone, saying that consumers are taking on increasingly unsustainable debt loads.
"The initial equity stake – or down payment – is the most economically significant factor associated with future financial stress. Generally, a high loan-to-value ratio (a smaller equity share) increases the likelihood of falling behind on loan payments," the central bank said in its latest Financial System Review.
"Previously introduced mortgage stress tests and higher interest rates had slowed the accumulation of household debt and improved the quality of mortgage borrowing leading into 2019," the BoC added. "But since mid-2020 this trend has reversed. Some households have taken on significantly more mortgage debt, which is reflected in an increase in the share of new mortgages with high loan-to-income ratios."
These trends are shaping up to be a potentially fatal risk to the market's bull run.
"Key developments in the housing market – exceptionally strong demand relative to supply, rapidly rising prices, expectations becoming extrapolative – all point to growing imbalances compared with a year ago," the bank's report warned. "Increasing house prices relative to income contribute to rising leverage for homebuyers. Also, a misalignment of house prices in comparison to fundamentals can lead to a correction in prices in the future."