The brokerage took the step late in 2020. MBN was curious how the strategy has been panning out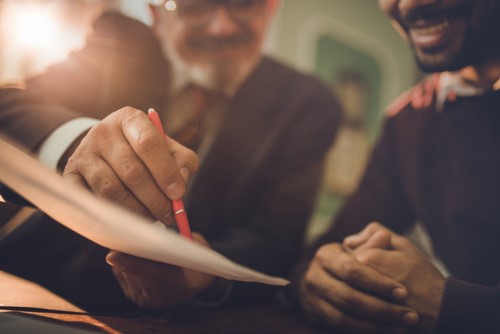 "When your award-winning mortgage brokerage is growing and the rate-comparison website you helped launch is racking up clicks left and right, no-one would fault you for maintaining the status quo. But despite his company's success, James Laird, CanWise Financial CEO and co-founder of Ratehub, knew there was an opportunity to take CanWise in a new direction."
In November 2020, after a years-long period of consultation, planning, and due diligence, CanWise entered the ranks of the nation's Canada Mortgage and Housing Corporation-approved lenders. Now, when one of the brokerage's clients is presented a list of potential lenders, CanWise will be one of them.
Laird told Mortgage Broker News that the process of being recognized as a lender started ramping up in earnest in late 2019.
"That's when we really started to drill down into what we needed to do to get the approval from CMHC and get it going," he said.
Getting CMHC's stamp of approval required a heroic effort on CanWise's part to meet the crown corporation's standards in proving its financial stability and mortgage expertise.
"It is a very in-depth process. The amount of due diligence that is done by CMHC and potential funders is a lot," Laird explained. "They look at your whole company history. And each step takes time."
Providing the data required by CMHC was just the beginning. CanWise's financial disclosures had to be organized and presented in clear, easily consumed formats. Like the defence of a college dissertation, CanWise also had to be prepared to answer any questions CMHC may have, both about the company's history and its preparedness for the future.
"They like to see a history of a mortgage company who's not new to mortgages but is just new to the lending side of things. I think we did well in that regard. RateHub's been around for more than 10 years, and CanWise for six, and we've done a lot of mortgages," Laird said, adding that one of CMHC's main priorities when evaluating a company like CanWise is to ensure it "is able to sustain any future bumps in the sense of a strong cash position."
Why make the leap?
Running a brokerage is not exactly a task that's short on complexity. Adding lending to the equation can only increase the potential for legal, compliance, and financial headaches. So why do it?
"The primary 'why' would be to give our consumers more choice," Laird said. "We think that new entrants into the lending community, whether it's our own lender or others', is very exciting. The more choice we can provide our consumers, the more value we're driving."
The concept of choice, in Laird's eyes, goes beyond simply providing one more interest rate for clients to consider. For CanWise's lending arm, it means providing new tech options, like virtual closings; an ability to leverage the company's robust, primary source data to make intelligent decisions; and delivering on the promise of improved customer service represented by a streamlined mortgage journey.
"There's a lot of things that can be done to improve the service a client receives as they're trying to go through the submit-approve-fund process," Laird said. "It's exciting to be able to push on those things and innovate on them ourselves."
In a country where financial literacy is widely agreed to be lacking among the average homebuyer, a brokerage (already a concept many Canadians do not understand) adding lending capabilities seems like a recipe for confusion. Laird says that hasn't been the case.
"There hasn't really been anything more than there was already. I'd say, generally speaking, consumers are regularly a little bit confused as to where a broker ends and a lender begins. In the past, they wouldn't be sure if they were getting a mortgage with, say, CanWise or MCAP," he said.
"Many of the people who have connected with us before we were a lender were actually expecting to get a mortgage from CanWise. That's who they apply with; they see a rate associated with CanWise and they apply with it."
Consumers are gravitating toward the company's new lending services here and there, but generating a stampede of demand for CanWise's own funds wasn't Laird's ultimate goal.
"We're still a brokerage first in the sense that we want to provide choice of lender and choose the one for our customers that is the most appropriate. And that part's never going to end," Laird said. "If the customer likes what they hear from our own lender the best, fantastic. If it's one of our other, very important lending partners, that's fantastic, too. We're quite happy with either one."
Advice for prospective lenders
With the Canadian mortgage market having just closed out a year that even the most serious financial minds would describe as "bonkers", CanWise is unlikely to be the last company to make a foray into lending. Those that follow in his footsteps, Laird advises, first need to evaluate, in an honest, clear-eyed manner, what they know and what they hope to bring to the table in the form of a unique business model.
"They need to understand the existing lending landscape – the options that brokers currently have – and how they fit into that mix. What are they going to compete with other lenders on? What's unique to their value proposition to brokers and their clients?" he said.
"If you have a good answer to that, you should do well. But if you struggle with that question, most brokers are going to continue to partner with the existing lending options that have been working for them for years."