There is hope for each sector, says recent Altus Group data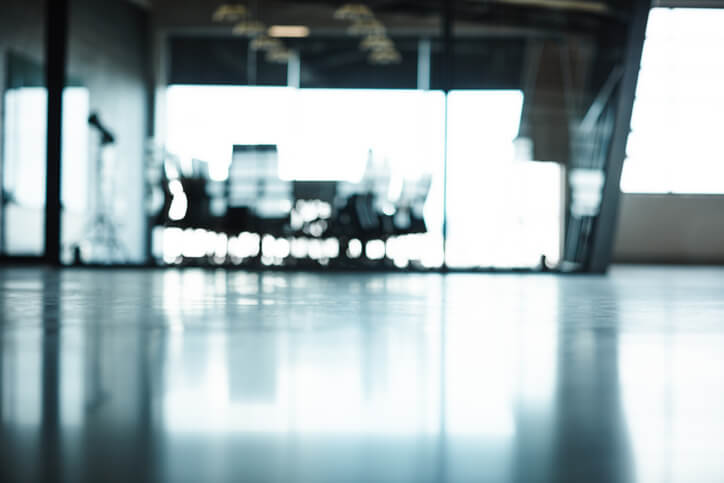 Owners of commercial properties have been hit hard since the onset of the COVID-19 pandemic. It's no laughing matter when the businesses a commercial owner leases her space to bite the dust, but the amount of debt hanging over many commercial properties is enormous, and every once-leased space that goes dark brings that debt one step closer to crashing down on the mortgagee it is tied to.
With COVID-19 finally entering the preliminary stages of defeat, and some economists theorizing that businesses will be bringing their employees back to a central work environment sooner rather than later, there is hope that the uncertainty plaguing much of the commercial sector – industrial and multi-family investors have escaped mostly unscathed – may also be reaching an end.
But according to new data from Altus Group, that doesn't appear to be the case for two of commercial real estate's most beleaguered asset types - retail and office.
Altus's most recent Key Assumptions Survey, based on the input of 115 Canadian CRE executives, is not exactly short on anxiety. The survey, the third to be conducted since April 2020, was primarily the result of Altus's clients specifically asking for more insight into these two murkiest of sectors.
Office
One of the biggest questions in commercial real estate is just how much office space an increase in remote work will force tenants to give up in the next year or two. While 57% of Altus's survey respondents said they expect tenants to reduce their space requirements, most expect the amount of occupied space to fall by less than 20%.
"The answers were somewhat similar to what I've been hearing anecdotally," said Colin Johnston, Altus Group's president of research and advisory. In discussions with law firms, banks and accounting companies, some of the country's biggest users of downtown office space, Johnston said he caught wind of plans to reduce the number of paralegals or accounts payable staff at a number of them.
When it comes to office rents, most respondents expect either no or modest rent decreases of less than 10% for both top- and lower-quality office buildings in 2021, a reflection of the sector's robust pre-pandemic fundamentals: strong rents and some of the lowest office vacancy rates (in Toronto, Montreal, and Vancouver, at least) in North America.
Johnston said rents in prime office locations that have recently lost occupants will likely be supported by a flight to quality as tenants in less desirable locations pounce on the opportunity to move into top-tier space at a discount. He expects the owners of B- and C-class properties, whose rental income no longer covers their expenses, to consider converting their properties to residential – a costly play, but one that should maximize long-term value.
Retail
The challenges facing retail real estate are intense, but far from all-encompassing.
"Some people were very vociferous in saying, 'Don't paint it all with the same brush,'" Johnston said, adding that major urban malls and grocery- or pharmacy-anchored open-strip shopping centres should have bright futures.
There was no consensus in the Altus data around the sales productivity of top-quality enclosed malls, which speaks to the uncertainty still hampering the space. When it came to lower-quality enclosed malls, however, most respondents said they expect productivity to fall between 10% and 30% this year.
There was overwhelming agreement that rent values will fall for mall properties, with the majority of respondents expecting rents to fall by less than 10% for top-quality enclosed malls, and by more than 10% for lesser properties.
Johnston says the owners of struggling secondary mall properties have been entering into partial rent agreements with their tenants just to ensure some form of rent gets delivered each month. It's, at best, a short-term solution.
"Landlords certainly don't want to rip up a lease that has maybe seven years on it and convert it to percentage rents for the duration. That would be a bad mistake," he said. "And you wouldn't want to refinance one of those properties right now with percentage rent-only deals becoming a larger part of your tenant roster. That would make it very hard to underwrite."
Johnston says lenders, in some cases, are basing their evaluations of lesser properties not on their commercial appeal, but solely on the land beneath them. It's a relatively drastic stance, but not one that surprises him.
"The long-term viability of those malls was in question" before the pandemic, Johnston said. "That's just been accelerated. I think we're going to see the redevelopment of those properties for mixed-use purposes," such as apartments and distribution centres.
Retail's future won't be revealed until Canadians make their decision on how, when, and if they return to their former shopping habits. Recent data suggests a sudden return to normalcy is unlikely. Johnston said that in India and China, where shoppers have been allowed to return to malls en masse, pedestrian traffic is only 50-60% of its pre-pandemic levels.
But a lack of foot traffic doesn't doom every property. One asset commercial investors remain highly interested in is the strip mall.
"If you've got a grocery-anchored strip, we're seeing really good investor appetite. People are paying strong capitalization rates because they've stood the test through this pandemic," Johnston said.
A separate survey carried out by Altus Group found that grocery-anchored strips are now the most desired asset class among commercial investors, placing them ahead of industrial properties and apartment buildings on investor wish lists for the first time in a decade.
"That tells you," Johnston said, "that those are resilient retail properties."