Non-residents are defined as people who do not live or work in Canada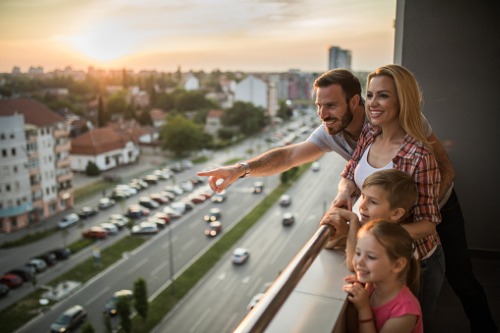 Non-resident buyers—those who don't live or work in Canada—comprise a considerable segment of the British Columbia housing market and a Canada Mortgage and Housing Corporation representative questioned when—even if—it should be concern society at large.
"The data shows that 4.8%—so let's say 5%—of residential properties in Metro Vancouver are owned by people who don't live or work here, so they're non-residents," Eric Bond, CMHC's market analysis principal, said during a CMBA-BC panel earlier this week in Vancouver. "In general, these properties have much higher assessment values and also tend to be newer, so this has been a growing phenomenon in the region the last couple of years."
Broken down by market segment and geographical region, the numbers elucidate the real presence non-resident property owners have in Metro Vancouver.
"For condominium apartments, non-resident ownership is higher. It's 10% for Metro Vancouver as a whole, and for condominium apartments built in the last two years, the share of the stock owned by non-residents is 15%," said Bond.
"It's 20% in the City of Vancouver, and it increases to 25% in Richmond and Coquitlam. So if every one in five to one in six new condominium apartments are owned by people who don't live or work here, non-residents are an important component of housing demand, and the question for society, then, becomes whether this matters and whether we want to do anything about it."
While Bond did not infer an opinion one way or the other, he did note that the non-resident buyer phenomenon should be studied further to determine whether or not they distort housing prices for locals who live, work and pay taxes in the region.
"Most of the concern is around whether demand from non-residents is creating a distortion and shutting others out of the housing market," he said. "So there's an element of equity, and that could impose costs on other parts of the economy, but we don't, unfortunately, have data to answer that question."
Also on the panel was Dominion Lending Centres' Dave Teixeira, who noted that Canada receives thousands of newcomers every year that brokers should take advantage of. He also questioned any adverse impact non-resident buyers actually have on local housing prices.
"Those are people who have an income and are going to buy, but they're not mobbing the market to such an extent that it's moving the market," he said. "We're getting 40,000 new Canadians this year alone and it presents a huge opportunity for us, so let's show the value of having a mortgage broker.