The dramatic price fluctuations of the pandemic are nowhere in sight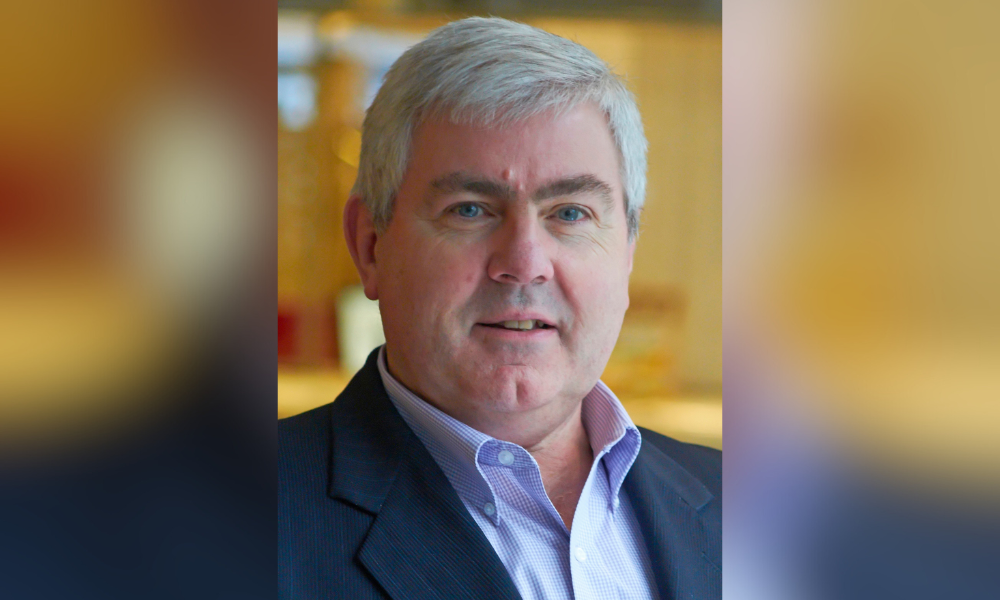 Higher interest rates and rampant inflation saw activity in Canada's housing market slow dramatically over the past year – and they've also had a big impact on cost and demand for construction materials, most notably lumber.
Prices of that commodity embarked on a rollercoaster ride at the height of the COVID-19 pandemic thanks to a surge in demand and supply chain snarls, but activity in 2023 has been largely flat with little sign of the traditional spring market uptick, according to a lumber expert.
Wood business and market consultant Russ Taylor (pictured top) told Canadian Mortgage Professional that while lumber prices from British Columbia mills typically hovered somewhere around $450 per thousand board feet, they'd been below the $400 mark for most of the year to date, with little imminent prospect of an upturn.
"BC mills have been operating at a loss pretty much since the start of the year," he said. "[Prices] did creep up a little bit in March, but then they came right back done. They started the year about $350, they're back to $350, and they may actually go lower before they go higher.
"At some point, they will get back into the 400s, but it doesn't seem to be any time soon. It's been a real flat market, no spring [uptick] this year, which we always expect and lots of curtailments as a result."
In the week ending April 28, 2023, the price of benchmark softwood lumber item Western Spruce-Pine-Fir 2x4 #2&Btr KD (RL) was US$360 mfbm.https://t.co/yNB88eOU8c#sawmill #softwood #lumber #building #construction #housing #ushousing #realestate #wood pic.twitter.com/0lOvtvCsY2

— Madison's Lumber Prices (@LumberNews) May 10, 2023
What's behind current trends in the lumber market?
A rapid rise in mortgage costs over the last 12 months means that many homeowners in both the United States and Canada are opting to stay put in their current property rather than push ahead with a planned move – resulting in a lack of new listings hitting the market.
That's causing some would-be buyers to start looking at new residential construction, which is picking up slightly, according to Taylor. Still, the overall impact of that trend on lumber demand appears to be minimal, particularly with a recent influx of new sawmills south of the border.
"Now there seems to be a little more of an uptick in housing starts and fewer cancellations of orders, that sort of thing," he said. "But with there still being constraints on homebuilders with labour and developed sites and so forth, the overall lumber demand is still relatively stagnant, relatively flat.
"And at the same time, we've had all these new sawmills built in the US so they're sort of ramping up like crazy… There's all this pent-up production capacity that's starting to move as COVID disappears, as supply chains ease, as they get back working, and now we're getting the increases in the US south coming up and basically providing a lot more lumber available in the market relative to demand."
A series of mill curtailments in BC have also followed, a result of what Taylor described as the province's status as a high-cost producer because of stumpage costs and a shortage of available timber.
"When there's too much supply, the high-cost producer shuts down, and that's been BC in 2018, in 2020, 2021, 2022, and this year," he said.
Grounds for optimism
The good news? As the weather gets better and spring continues, opportunities for housebuilding should increase, according to Taylor, while the third quarter of the year usually sees mills and loggers in northern Canada get back to work.
"I think the second quarter is going to be the bottom for prices, anyway," he said. "I think we're going to have to see some higher prices and probably some steady increases in consumption as a result, but the balance of supply and demand is still going to be out of whack, I think, for the rest of the year."
In 2021, lumber prices led markets on a merry dance, hitting a peak of over $1,700 (USD) in the first quarter of that year before plummeting again that May.
With the current lull expected to stretch into the coming months, it looks unlikely, to say the least, that lumber market observers are in for such an unpredictable year this time around.
Make sure to get all the latest news to your inbox on Canada's mortgage and housing markets by signing up for our free daily newsletter here.