QPAREB highlights the market's risks and possibilities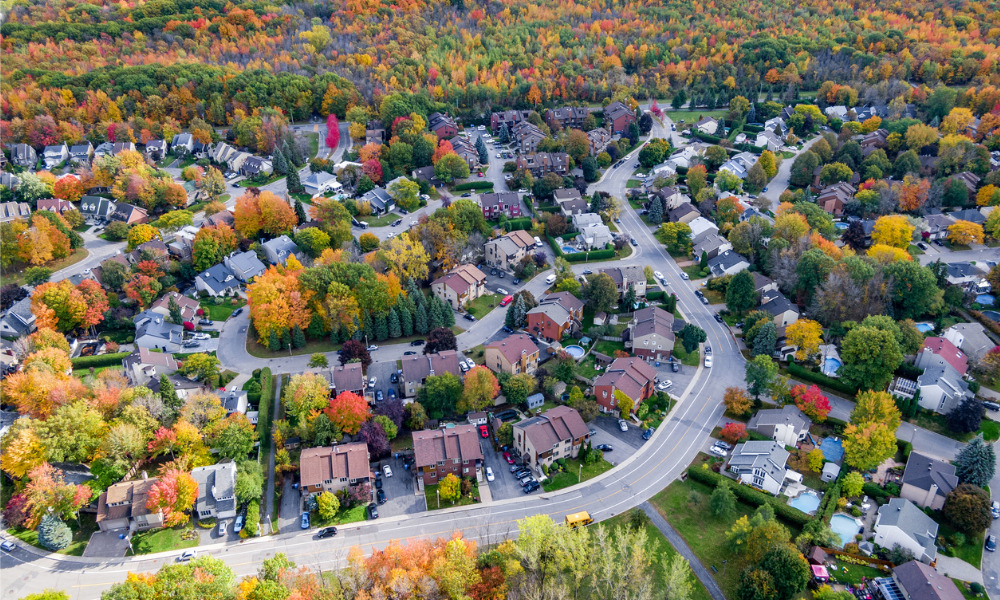 Sharp interest rate increases and mounting purchase costs are amplifying the challenges of owning a home in multiple markets across Quebec – and these trends are likely to persist through much of 2023, according to the Quebec Professional Association of Real Estate Brokers (QPAREB).
However, some markets are likely to fare significantly better than others.
"The Quebec City, Saguenay, and Trois-Rivières CMAs are potentially more resilient to the increase in the cost of financing," the QPAREB said. "This is also the case, to a certain extent, for the northern and eastern regions of Quebec. That being said, a normalization of their transactional activity is expected after reaching above historical averages in 2022."
As for the other regions, the ownership crisis has exceeded what the QPAREB deemed "a critical threshold."
"These markets are especially vulnerable to overheating and overbidding," the association said. "The Island of Montreal, Laval, and outlying regions are at the top of the list of markets with difficulty in [maintaining] sustainable prices in the face of household purchasing power."
Those locations should expect subdued transaction activity and potentially stronger increases in supply next year.
Will Quebec be a buyer's or seller's market in 2023?
The province will experience a sustained decline in sales activity next year, trending towards more balanced market conditions but still leaning towards sellers.
"Households should be well positioned following several years of excess savings and increased mortgage prepayments during the pandemic," the QPAREB said. "This should make it easier to meet the increase in monthly mortgage payments for owners who have taken out a variable-rate mortgage. Moreover, prudential rules introduced by financial authorities since 2016, such as the stress test, should continue to play an important role in market resilience."
Further bolstering Quebec's prospects is the fact that outstanding variable-rate mortgages, while potentially riskier, account for only one third of the province's mortgages.
"Overall, the residential real estate market in the province of Quebec should continue to slow in 2023, although at a rate half that of 2022, i.e., with a 9% drop in sales," the QPAREB concluded. "Generally speaking, the Quebec market is taking the shock of rising interest rates relatively well."