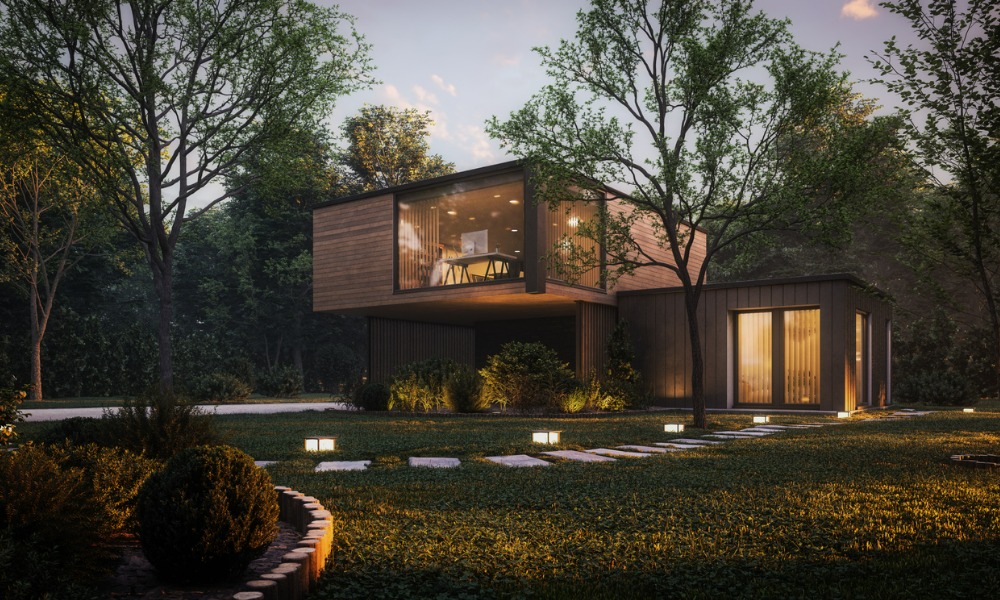 The pandemic does not appear to have had any significant impact on Canada's high-end housing sector, with the latest data from Sotheby's showing "record-breaking levels" of activity and prices across the country's major luxury markets through the first half of the year.
This was particularly apparent in the Greater Toronto Area, which saw sales of homes valued at more than $4 million surge by 276% annually during the first half of 2021. Much of this strength stemmed from the 15 ultra-luxury properties sold at values of more than $10 million (up 114% year over year).
"Significant gains were experienced across all luxury housing types, with sales over $4 million for condominiums, attached, and single family homes up 88%, 400% and 290% year-over-year, respectively," Sotheby's International Realty Canada reported. "Overall, $1 million-plus residential sales surged 217% year-over-year in a market that heavily favoured sellers and fatigued buyers."
Read more: Luxury housing sales up in Toronto, Vancouver and Montreal for January and February
Vancouver also posted stellar results during the first half of the year, with residential sales over $4 million and $10 million spiking by 152% and 300% annually, respectively.
"As in the case of Toronto and Montreal, the performance of the city's luxury condominium market overcame its initial pandemic stall, with $4 million-plus sales regaining momentum over the spring to achieve a 138% year-over-year gain by the first half of 2021," Sotheby's said. "Meanwhile, $4 million-plus single family home and attached home sales climbed 152% and 300%, respectively. By mid-year, residential real estate sales over $1 million were up 107% from 2020 levels."
Don Kottick, president and CEO of Sotheby's International Realty Canada, attributed these indicators of strength to "a major shift in the psychology of luxury real estate consumers and homeowners."
"The new reality is that as the perceived value of living space has increased, affluent buyers' 'willingness to pay' for luxury real estate has increased exponentially," Kottick stated. "Affluent consumers are more prepared to invest in additional space and in next-level architecture and design, whether through upsizing, home renovations or home building."
This virtuous cycle will continue to spur the quality and pricing of high-end properties nationwide, the Sotheby's report added.
"The pandemic era reinforced the importance of 'home' and 'space' to a degree that has never been experienced; we expect this to have a lasting impact across many facets of the Canadian luxury real estate market," Kottick said.