The city's housing market slowdown is continuing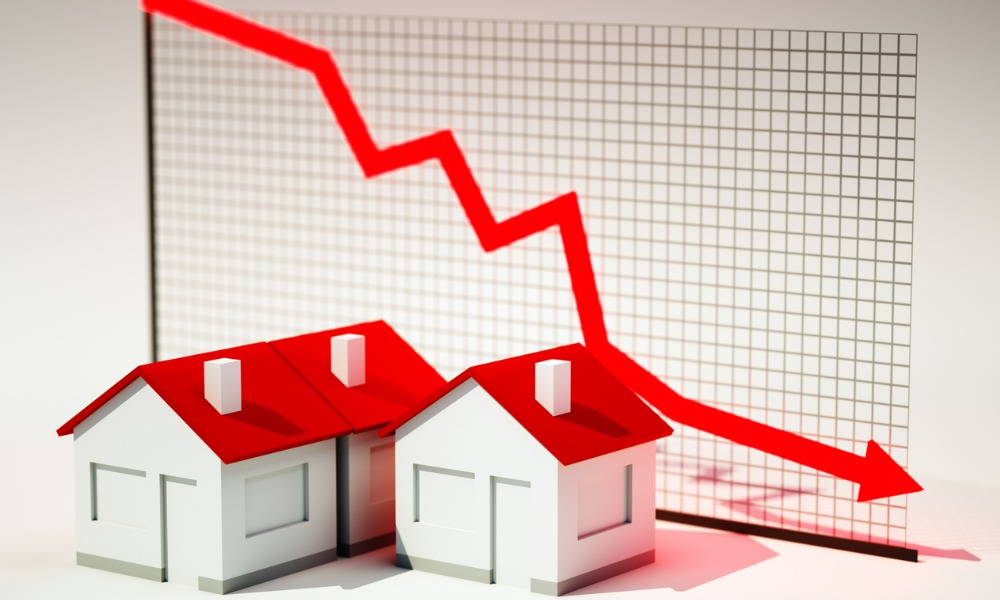 September home sales in the Toronto area were down 10% from August and 44% over the same month last year, while the number of new September listings was at its lowest for two decades.
That news, revealed by the Toronto Regional Real Estate Board (TRREB) on Wednesday, arrives as the market continues its pronounced slowdown amidst rising interest rates, a cost-of-living crisis, and declining home values across many segments.
The 11,237 new listings in the Greater Toronto Area (GTA) in September marked the month's lowest number for 20 years, down by nearly 17% over the same time last year.
The composite benchmark price of a home in the GTA, just over $1.08 million, increased by 1% over August – but was 4.3% lower than in September 2021.
Read next: Where prices are set to rise (and fall) in Canada's housing market
TRREB's chief market analyst Jason Mercer noted in remarks accompanying the release that the average selling price "may have found some support" towards the end of the summer, with some homebuyers potentially seeing tighter conditions in certain GTA markets as new listings plunged year over year.
The average price of detached homes across the GTA took a substantial hit, dropping by 10% compared with the same month last year to just under $1.37 million. Semi-detached properties posted a 6.5% decline (to $1.04 million) and condos saw their average price tick upwards to $730,818 – an increase of about 3%.
Those figures come a day after the real estate board in Vancouver, another of Canada's hottest marks in recent years, revealed that the Greater Vancouver Area (GVA) had also seen a substantial decline in sales in September, by 46% year over year and by 10% from August.