The banking giant kicked off the Big Six's final set of earnings announcements of 2022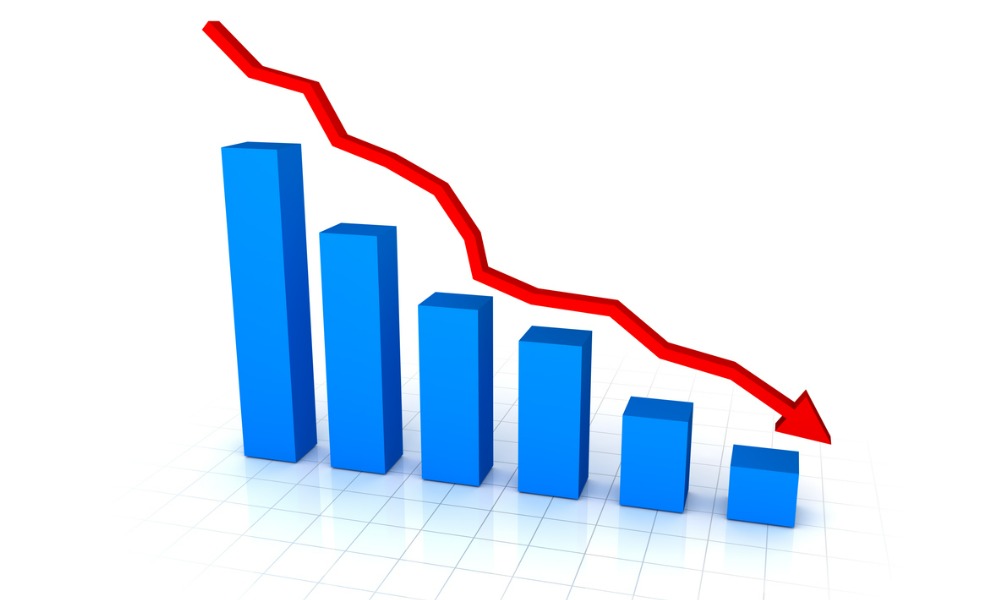 Scotiabank saw its reported net income fall on a yearly basis in the fourth quarter, although overall it closed out the fiscal year up over 2021.
The banking giant revealed on Tuesday that it took in $2.09 billion in Q4 compared with $2.56 billion during the same period last year, with its $10.17 billion net haul for the fiscal year comparing favourably against the $9.96 billion it reported in 2021.
Adjusted earnings per share (EPS) for the year were also up over 2021, at $8.50 compared with $7.87, while adjusted EPS for the quarter were higher than expected – $2.06, against analysts' average expectations of $2, according to Refinitiv data.
Scotiabank's Canadian banking division saw a 15% increase in adjusted earnings over 2021, with significant growth in residential mortgages (14%) and business banking loans (21%), in addition to lower provisions for credit losses, helping account for that improvement.
The bank said that "challenging market conditions" had seen declines in assets under management, with capital markets also bearing the brunt of that changing climate.
Its international banking segment posted a "strong rebound" in adjusted earnings this year, Scotiabank said, with adjusted earnings ($2.45 billion) up 32% over 2021.
Each of Canada's other Big Six banks – TD, Royal Bank of Canada, CIBC, Bank of Montreal and National Bank – are set to release their own fourth-quarter and full-year results in the coming week.