April transaction volumes are at their lowest in 23 years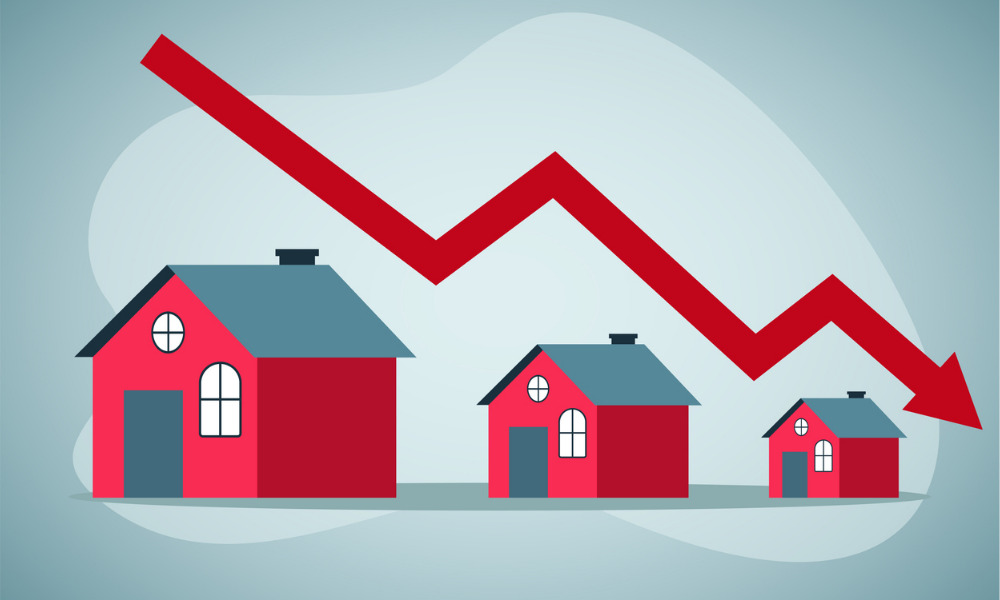 Montreal housing sales significantly decelerated in April amid a spike in listings, according to the Quebec Professional Association of Real Estate Brokers.
The market saw a total of 3,755 residential sales in April, representing a 26% annual decline and bringing April transaction volumes to their lowest point since 2000.
The deceleration was sharpest among small income properties (down by 36%), followed by condos (down by 29%) and single-family homes (down by 21%).
At the same time, active listings have begun showing an upward trend. Total available homes in the market stood at 16,456 units, an annual increase of 61%.
"This spring brings a sense of optimism as we have passed the peak of fixed and variable mortgage rates and median property prices in the Montreal CMA are trading 5% to 8% below the high reached at this time last year," said Charles Brant, market analysis director at the QPAREB. "However, activity was disappointing in April after a promising month of March. This is not necessarily due to a lack of buyer confidence in the market, since interest rates are stabilizing and prices are clearly indicating an upward movement."
Median prices across all residential asset classes exhibited year over year declines, with the largest drop registered by plexes (down by 8% to $720,000), followed by single-family homes (down by 7% to $540,000) and condos (down by 5% to $390,000).