Prices remain robust – but that could change as effect of rates takes hold, says executive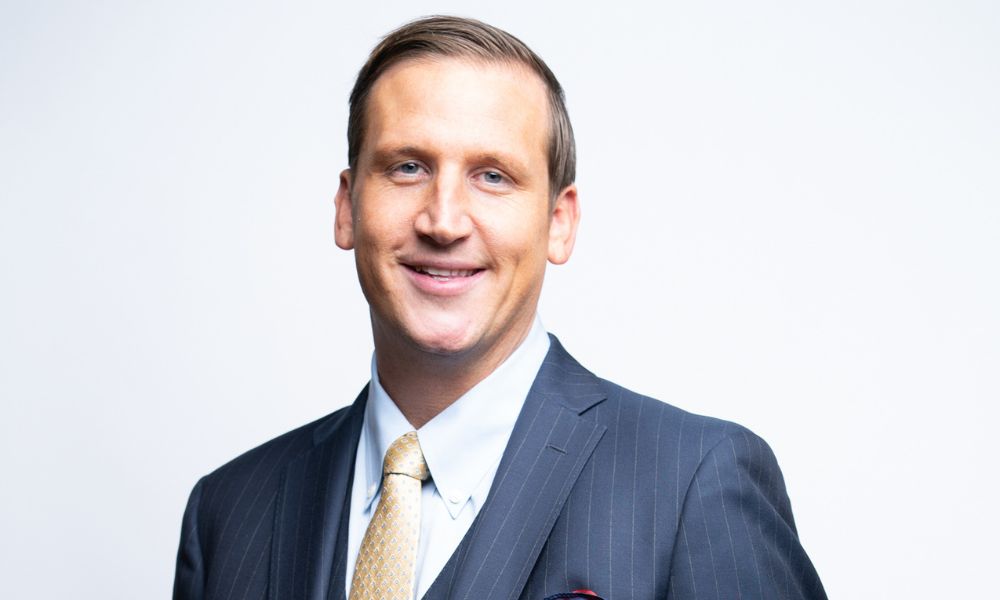 A blazing-hot summer is already well underway in Canada – but the country's cottage market has shown signs of a cooldown in recent weeks amid rising interest rates.
In Muskoka, Ontario, one of the country's foremost cottage-country locations, residential non-waterfront sales plummeted by 34% in April compared with the same time last year, the Lakelands Association of Realtors said, with waterfront sales posting a year-over-year decline of almost 59%.
That marks a significant change from the red-hot cottage market of the past two years, which saw prices and activity surge thanks to low rates and the ability of many Canadians to work from anywhere during the COVID-19 pandemic.
Drew Donaldson (pictured top) is founder and CEO of Donaldson Capital, a Toronto-based mortgage brokerage with a satellite office in Port Carling, the heart of Muskoka's cottage country.
He told Canadian Mortgage Professional that prices had boomed by up to 40% in some areas – but that there was never an expectation that skyrocketing activity and price appreciation would continue indefinitely. "It was just one of the things that couldn't go on forever," he said.
Activity remained robust at the beginning of 2022, he said, before the market began to cool as rates moved upwards. Nevertheless, that's not to say things have cratered, even though those rate hikes are likely to have a further effect as the year continues.
Read next: Is COVID-19 pushing Canadians away from the big cities?
"There's been a softening of sales, but the prices have not started substantially going down," he said. "There are still buyers out there, there are still showings, and there are still some things selling and prices remain fairly elevated. But I think [with] these rate increases, it's just a matter of time before cottage prices come down."
There's typically a six- to nine-month lag on the impact of interest rates in the market, Donaldson noted, meaning that if a rate peak arrives in the fall of 2022, it's unlikely to fully reverberate around the cottage market until the spring or summer of next year.
"So do I think the cottage market will be going down over time? I do, but in the short term, there's definitely a lot of fear in the market," he said, "but the values haven't significantly dropped just yet, although they will."
The cyclical nature of the cottage market means that if a property is still up for sale at the end of the summer, it's probably less likely to sell during the fall – especially with further rate hikes seemingly coming down the line, Donaldson said.
"[That's] because what you notice in the cottage market is a lot of people go up four seasons, but there's also a huge segment, maybe 70%, that only use their cottages in the summer," he said. "So as soon as September hits, they're back in the city, back in their normal life. They're not thinking about cottages and if prices are going up, then they might try to snatch something and it's top of mind.
"But a lot of the media is talking about interest rates and home prices going down. [For] a lot of people, I'm kind of factoring in that they're going to have to put the cottage purchase on hold this fall and see what happens into 2023."
Read next: How the cottage market will be impacted by Canada's reopening
During the pandemic, a noteworthy trend saw investors purchase cottages with the intention of renting them out for sizeable weekly sums – stretching into the thousands – on a short-term basis. Some cottages in the Muskoka region on luxury rental sites are priced at an eyewatering weekly rate of $20,000.
That resulted in higher property values in cottage country, but Donaldson said he could see a trend next summer of fewer people choosing to pay those high prices to rent a cottage. That, in turn, would affect investor demand and be an overall negative for the cottage market, he said.
"Someone might have bought a cottage and said, 'I can short-term rental this and make $100,000 a year in rental income,'" he explained. "But if, all of a sudden, people aren't booking these short-term rentals and they're only collecting $30,000 a year in short-term rental income, those investors might [say], 'Let's just get rid of the cottage – it's not producing the cashflow that we thought it would.'"