Ontario was a major driver of price declines in October, says Ratehub.ca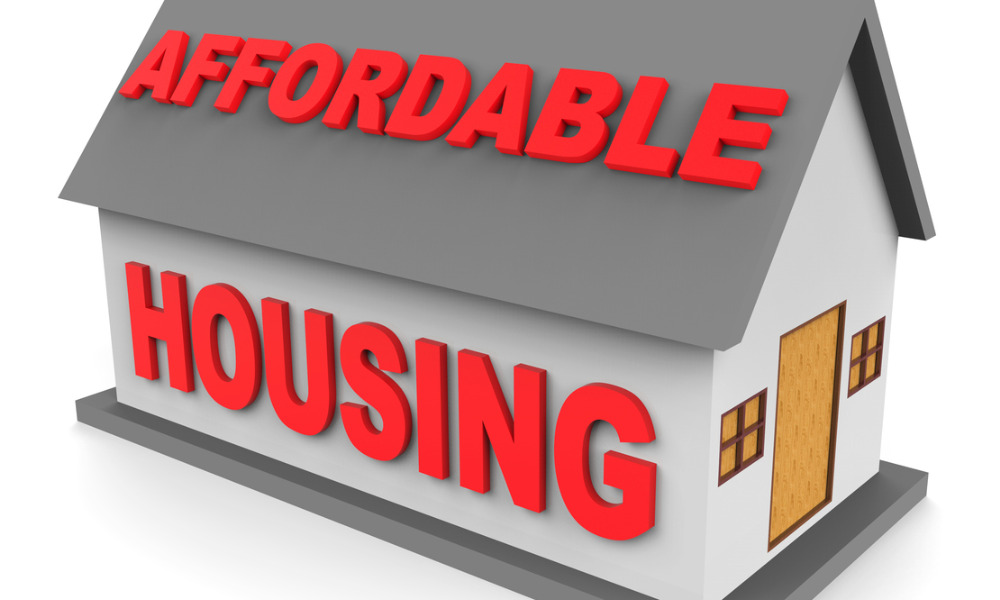 September-to-October real estate data indicated that Canada has seen a marked improvement in housing affordability, a new analysis by Ratehub.ca suggests.
Ratehub, which calculated the minimum annual income required to buy an average home in some of Canada's major cities, found that affordability has improved in eight of the 10 urban markets studied.
"Home prices have indeed decreased by a large enough margin to ease qualification for many buyers in October," Ratehub said. "This is despite the fact that mortgage rates rose slightly on a month-over-month basis, with the mortgage stress test hitting a new average high of 8.47%."
A major factor in the improvement of affordability conditions was the series of declines in some of Ontario's markets. The average Toronto home price fell by $23,400 last month, while Hamilton – which led Canada in terms of improving affordability – saw the average decline by $25,100.
"As a result, home buyers in those cities require roughly $4,000 less to qualify for a mortgage for a home at the average price of $1,103,600 and $829,100, respectively," Ratehub said.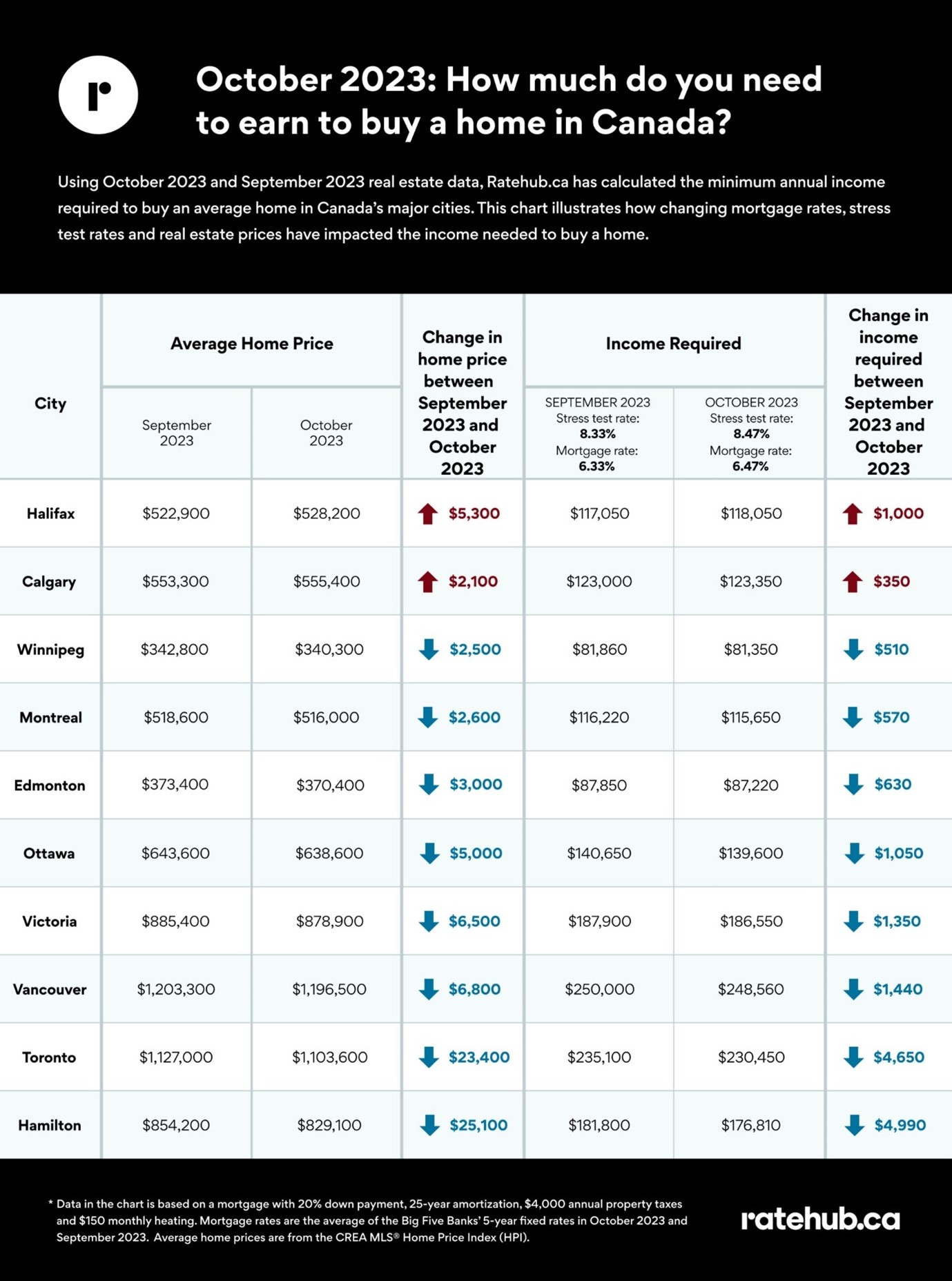 The only outliers to the trend were Halifax and Calgary, which saw their average home prices increase by $5,300 and $2,100, respectively.
"However, the increased income required to purchase a home in these cities was minimal, at $1,000 and $350 more, respectively," Ratehub said.
Housing affordability in Canada is at its lowest since the 1980s, and the National Bank of Canada (NBC) predicts no imminent improvement.

Read more: https://t.co/a5dcPcA3yD#MortgageIndustry #HousingMarket #Affordability #HousePrices

— Canadian Mortgage Professional Magazine (@CMPmagazine) November 13, 2023
Greater affordability will hinge on BoC's policy decisions
Ratehub said that further improvements in affordability over the next few months will "depend largely" on the Bank of Canada's policy trajectory moving forward. Markets are pegging another rate freeze in the central bank's benchmark interest rate in its December 6 announcement, before cutting rates by the second half of 2024.
A recent Canadian Imperial Bank of Commerce analysis projected a similar schedule for the beginning of the rate cuts.
"If, as we expect, Q1 core inflation falls, but the overall CPI ends up near 3% due to the outsized contribution from mortgage interest costs, we'll be set up for rate cuts before mid-year," CIBC said. "Sticky inflation in this case will be a reason to ease up on rate."
At the same time, "lower interest rates are likely to spur sidelined home buyers back into the market, which could drive home prices higher once again," Ratehub said.