The news could influence the Bank of Canada's decision on its benchmark rate next week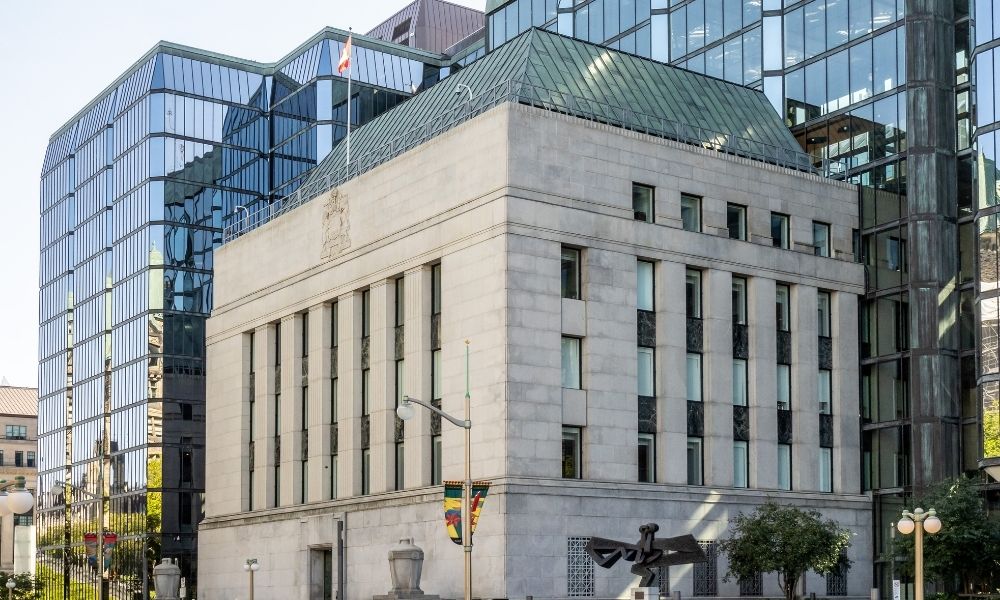 Consumer price inflation in Canada hit its highest level since 1991 last month, with that milestone arriving a week before the Bank of Canada is due to make its first policy rate announcement of 2022.
New figures released by Statistics Canada revealed that annual inflation was 4.8% in December, a result that was in line with economists' expectations – but one that could still put pressure on the Bank to push forward its timeline for interest rate hikes.
That inflation rate was up 0.1% over November, meaning that it has now accelerated at its fastest rate for 30 years and signalling a ninth consecutive month in which the Bank's target of 1% to 3% has been surpassed.
Some economists expect the Bank to raise its benchmark policy rate at next Wednesday's meeting, a move that would see rate hikes begin much sooner than the current timeline of the middle quarters of 2022.
Read more: When will the Bank of Canada raise interest rates?
Silvana Dimino, a New York-based economist with J.P. Morgan, anticipated a 25-basis-point hike to 0.5% in the January 26 announcement, followed by as many as four further increases to leave the benchmark rate sitting around 1.5% by the end of the year.
That view was based on "heightened concerns" from the Bank that the output gap was closing more rapidly than expected, Dimino wrote in a note to clients, due to labour market dynamics and outperforming economic data.
The Bank has maintained its policy rate at 0.25% throughout the COVID-19 pandemic, although in recent statements it has pushed its forecast for rate increases forward from sometime in 2023 to the middle quarters of 2022 – possibly as early as April.