Russia's February invasion has had a significant global economic impact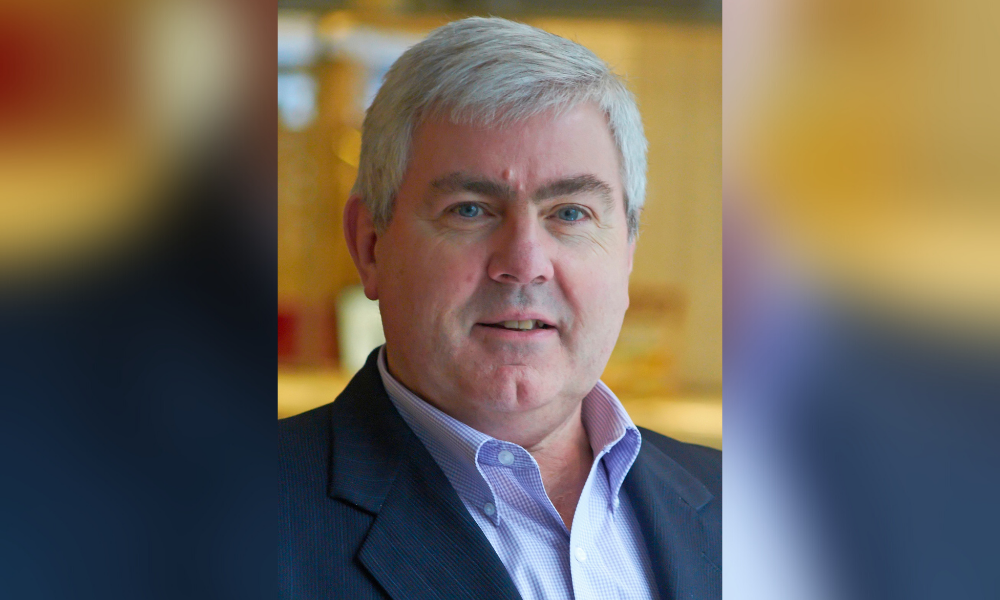 Over four and a half months have now passed since Russia launched its brutal invasion of Ukraine, a development that has sent global financial markets into a tailspin and heightened expectations of a worldwide recession.
The impact of the ongoing war to Canada's economy has been clear. In each of its policy rate announcements since the beginning of Russia's onslaught on February 24, the Bank of Canada has indicated the economic challenges it continues to pose, not least on inflation that was already ballooning on a domestic level.
The Russia-Ukraine war – along with COVID-related lockdowns in China and continuing supply chain snarls – continued to weigh down economic activity and worsen inflation across the world, the Bank said in its June announcement.
"The war has increased uncertainty and is putting further upward pressure on prices for energy and agricultural commodities," it said.
Read next: Russia-Ukraine crisis: How sanctions could impact Canada's economy
The fact that some of the inflation currently gripping Canadian prices have mostly been caused by external factors means Bank of Canada rate hikes may have little effect in curbing runaway price growth in certain sectors.
Still, while RBC Economics has recently projected that the country is "headed for a recession," it also said global inflation pressures could be set to peak soon as shipping costs start to fall and high demand for goods begins to moderate.
The authors of a recent RBC report, Claire Fan and Nathan Janzen, said that energy and agricultural prices had shot upwards partly due to the Russia-Ukraine war – but much of the pressure on wheat prices appeared to have abated.
The bottom line, Fan and Janzen said, was that "this recession will be moderate and short-lived by historical standards – and can be reversed once inflation settles enough for central banks to lower rates."
Where real estate construction is concerned, Europe has been hit by a shortage of lumber caused by the war, according to wood market consultant Russ Taylor (pictured top), with 10% of European lumber coming from Russia, Ukraine, and Belarus.
Beginning July 10, Russian wood pellet exports to Europe were completely stopped, a development whose run-on effect on the North American market remains uncertain, Taylor told Canadian Mortgage Professional.
"After that date, no more wood [from Russia] is allowed into Europe," he said. "[The question] is also: Will that disrupt European exports of lumber to the US market, which is surging for the last two or three years with higher prices?
Read more: Canadian inflation hits 39-year high
"If there's a shortage of that lumber coming into the market, that may tighten up the supply. It's only 25% of the volume, but still, it's heavily focused on the east coast of the US. That's a wildcard."
Russia is also currently flooding lumber into China, one of the only markets it can still sell in, Taylor said. However, widespread COVID-19 lockdowns across China are worsening supply chain disruptions and presenting challenges for exporters based on North America's west coast who now find themselves unable to ship as much to that country.
"There's a whole bunch of global trends that are going to change the dynamics, and maybe hurt the East Coast with not enough supply – but in the West Coast market, we're going to have too much lumber," he said. "So that's where I think there's going to be downward pressure on prices at some point, especially from the west, and then maybe it'll percolate a bit into the east of North America."
Still, Canada will probably be able to weather any prolonged economic pitfalls from the war, according to the Organization for Economic Co-operation and Development (OECD). In a recent report, it said negative consequences would be counterbalanced by other factors including the health of most of its export markets.
"As a commodity exporter with limited trade links to hard-hit economies, Canada is well placed to withstand economic shocks from the war in Ukraine," it said. "A prolonged conflict in Ukraine would weaken foreign demand and bring stronger price rises, but also larger commodity revenues."