However, construction activity remains at a historic high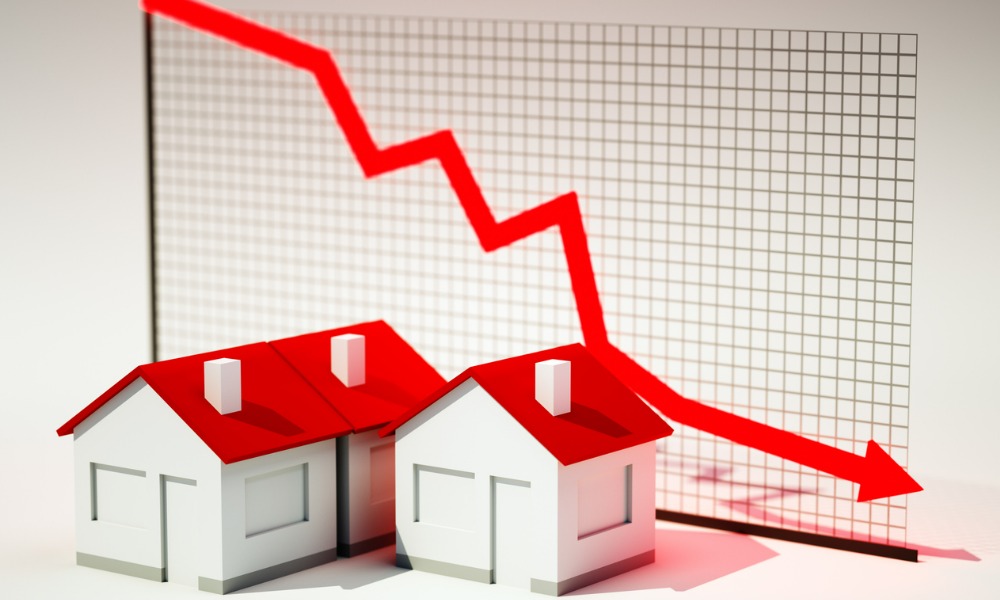 The national housing starts trend saw a precipitous decline from 270,661 units in September to 264,264 units in October, according to new data from the Canada Mortgage and Housing Corporation.
"The six-month trend in housing starts declined from September to October, as the retreat in total starts from their earlier 2021 levels continued," said Bob Dugan, chief economist at CMHC. "For [seasonally adjusted annual rate] housing starts in Canada's urban areas, a slight increase in single-detached starts didn't offset a larger decrease in multi-family starts in October and led to a decline in overall starts for the month."
Of the three largest markets – Vancouver, Toronto, and Montreal – Vancouver was the only market to exhibit growth in total SAAR starts in October, spurred by a resurgence in the multi-family segment on a monthly basis, Dugan said.
Read more: Increases in construction costs slowing down – Statistics Canada
Still, overheated conditions remained the default state nationwide, Dugan said.
"On a trend and monthly SAAR basis … the level of housing starts activity in Canada remains high in historical terms," Dugan said.
The standalone monthly SAAR of housing starts across all Canadian markets was 236,554 units in October, falling by 5.3% from September levels. Urban starts fell by 3.7% to 214,797 units, while multiple urban starts dropped by 5.3% to 156,781 units. Single-detached urban starts ticked up by 1% to 58,016 units.