The strongest increases during the third quarter were in Calgary, Ottawa, and Edmonton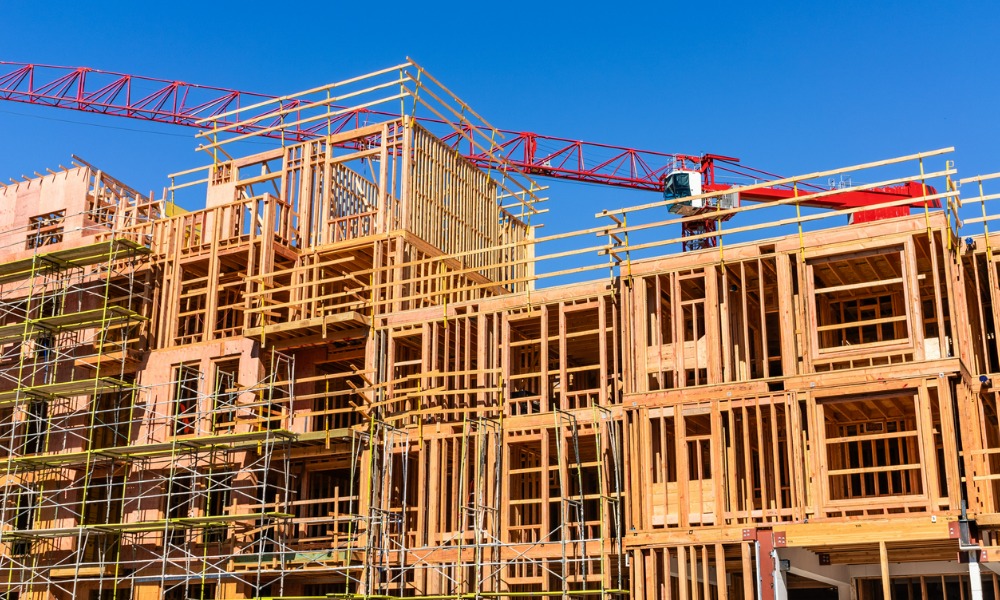 Residential building construction price growth slowed to 3.7% during the third quarter, slightly offsetting a 7.6% increase in the second quarter, according to Statistics Canada.
Overall building construction costs for residential projects increased by 20.3% annually in Q3, the sharpest year-over-year increase since 2018. The urban markets with the strongest price increases were Calgary (34.4%), Ottawa (28.8%), and Edmonton (24.7%).
Building supply issues played a significant role in these trends, with a decline in lumber sales in the manufacturing, wholesale trade, and retail trade sectors indicating that "the demand-induced price increase for lumber eased in the third quarter," Statistics Canada said.
"Wood, plastics and composites continued to be the largest contributor to the price change for residential building construction in the 11-city composite," Statistics Canada said. "Increases in the price of plastic resin … attributed to manufacturing capacity disruptions from severe weather events earlier in 2021 also contributed to the increase of residential building construction costs."
Read more: Construction delays are making Canada's housing supply issues worse
Other materials that have seen notable price increases – and a ripple effect on overall construction costs – were concrete, steel, plastic resin, and non-structural wood products.
"The rise in the price of concrete contributed the most to higher costs of building high-rise apartments, as concrete is one of the primary building materials in high-rise residential construction," Statistics Canada said. "Contractors cited increasing fuel and steel reinforcement prices, as well as truck driver shortages, as reasons for higher prices of concrete products."
However, the decreasing value of building permits for residential building construction inhibited further construction price growth during the third quarter, Statistics Canada said.