Prices increased in only three out of 11 major cities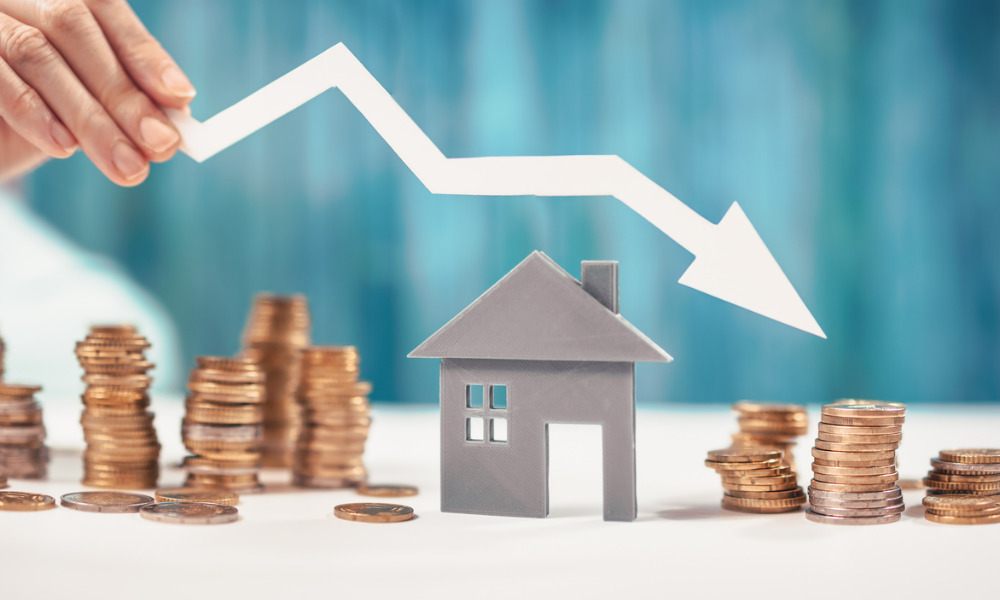 Canadian home prices fell by 6.9% on an annual basis in March, a greater year-over-year drop than the previous record decline established during the 2008-09 financial crisis, according to the latest Teranet-National Bank Composite Home Price Index.
Increases were apparent only in three out of 11 census metropolitan areas that comprise the Index, with Calgary posting the greatest annual increase in March (7.6%), followed by Quebec City (4.1%) and Edmonton (2.2%).
Conversely, the worst year-over-year price drops were seen in Hamilton (down by 13.5%), Toronto (down by 12.1%), and Victoria (down by 8.7%).
"After adjusting for seasonal effects, the Teranet-National Bank Composite House Price Index decreased by 0.8% from February to March, the ninth consecutive monthly decline," the report said.
However, recent data from the Canadian Real Estate Association highlighted an encouraging trend for the market as home sales activity grew by 1.4% monthly in March.
Christopher Alexander, president of RE/MAX Canada, told Canadian Mortgage Professional that these trends might indicate a stabilizing effect of the Bank of Canada's decisions to keep the benchmark policy rate at 4.5% in its March and April meetings.
"The market's correction is over, and we are in a really good position for slow and steady sustainable growth," Alexander said. "The second pause has really given people the confidence that things are going to be stable for now, and there's a lot of speculation that rates may even come down towards the end of the year."