"Significant resources" will be allocated to the measure, according to the federal housing minister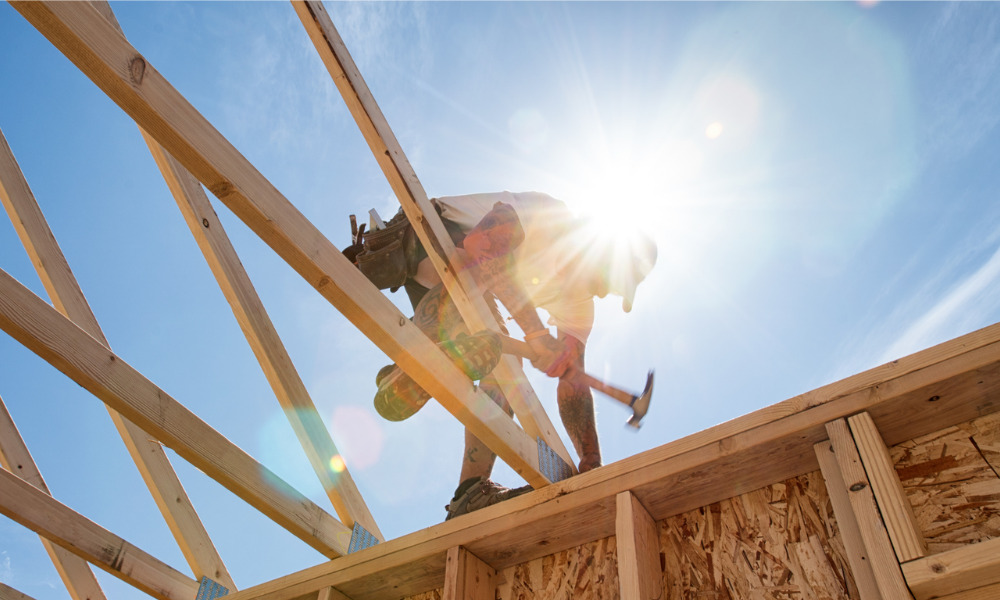 The federal government is set to catch up with skyrocketing house prices by doubling the pace of housing construction across Canada within the next decade, according to Housing Minister Ahmed Hussen.
Speaking with Bloomberg, Hussen – who was tapped to head the newly created housing portfolio after last year's election – said the move was necessary if the nation wanted to expand its economy and attract skilled immigrants.
Increasing housing supply was one of the priorities in Prime Minister Justin Trudeau's federal spring budget, which Hussen believes is enough to drive action at the local level.
"We're not just asking them to do this," he said. "We are putting significant resources on the table to incentivize them to do so and invest in their capacity and their ability to build more housing supply and build it fast."
Read next: What's needed to solve Canada housing crisis?
Home prices in Canada have soared more than 50% over the past two years, making it one of the most pressing issues in the country even before the pandemic came into the picture. Last February, the market saw a record monthly increase as buyers acted ahead of rate increases by the Bank of Canada, taking the benchmark national price to a whopping $869,300.
However, Hussen's plan was met with some scepticism by prominent economists in Canada.
"Dollars to doughnuts this won't happen, and not for lack of good intentions," Robert Kavcic, senior economist at the Bank of Montreal, wrote to investors. He pointed to the lack of skilled labour in the construction industry, which is incapable of surpassing the current construction highs of 200,000 houses annually – with Avery Shenfield, chief economist at CIBC World Markets, also expressing doubts about the plan.
"Without a targeted immigration plan, or a concerted effort to convince young residents to consider taking up a hammer rather than a laptop, we're going to continue to struggle to ramp up supply enough to allow more Canadians to own their own castle," Shenfield said.
Read more: Canadian cities seeking immediate help on housing
For Hussen, achieving this goal was a matter of "political will to tackle barriers." He said the program is already backed by the Federation of Canadian Municipalities and added that as well as a strong collaborative effort with provincial and municipal governments, plans are underway to address labour shortages through investments in skills training.
"Scepticism can be expressed, but the fact is we have shown a track record and an ability to build and collaborate with other orders of government," Hussen said.