New report highlights extent of Canadians' credit appetite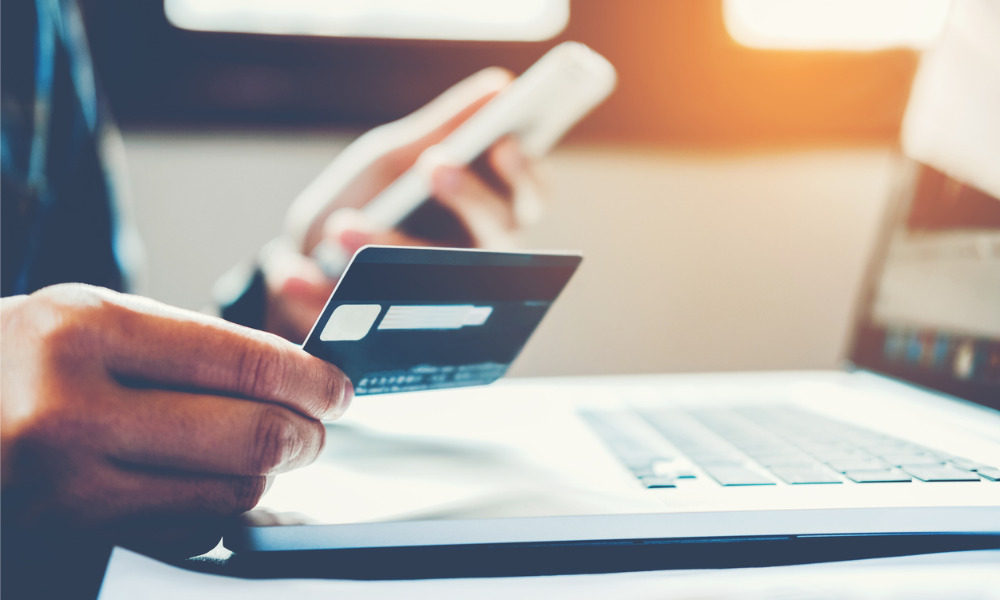 Credit demand remained high in Q1 2023 even as the mortgage market saw a significant slowdown brought about by elevated interest rates, according to Equifax Canada.
In its latest Market Pulse consumer credit trends and insights report, Equifax said that total consumer debt grew by 4.9% annually during the first quarter, reaching $2.37 trillion.
However, new mortgage originations fell sharply by 42% during the same period. And while the average loan amount in new mortgages dropped by 2.9% quarterly and by 13.9% annually, the average loan amount among first-time buyers is now above $400,000.
"Despite some price correction, home prices remain higher than expected," Equifax said. "[These figures] suggest a potential end to the pricing correction in the housing market."
First-time buyers in 2023 were found to be paying $900 more in monthly mortgage payments compared to those in 2020.
Meanwhile, credit card balances increased by 14.5% year over year, mainly due to higher living costs and a surge in new borrowers.
Equifax said that these developments defied the usual Q1 credit trends, which would normally register a decline in non-mortgage debt in the wake of the holiday season.
"Despite this seasonal trend, we've observed a continued increase in credit card balances during Q1 2023, which is keeping consumer debt high," said Rebecca Oakes, vice president of advanced analytics at Equifax Canada.
The report found that during the first quarter, Canadians were spending around 21.5% more each month on their credit cards compared to their pre-pandemic levels. On average, monthly spending per credit card holder exceeded $2,200 in Q1, representing a $400 annual increase.
"The biggest increase in credit card spending is from revolving consumers (consumers who pay less than 90% of their credit card balance each month)," Equifax said. "Higher spending has pushed the minimum payment requirement for credit card consumers up by 16.5% year-over-year."