The employment market appears in rude good health despite inflation and rising interest rates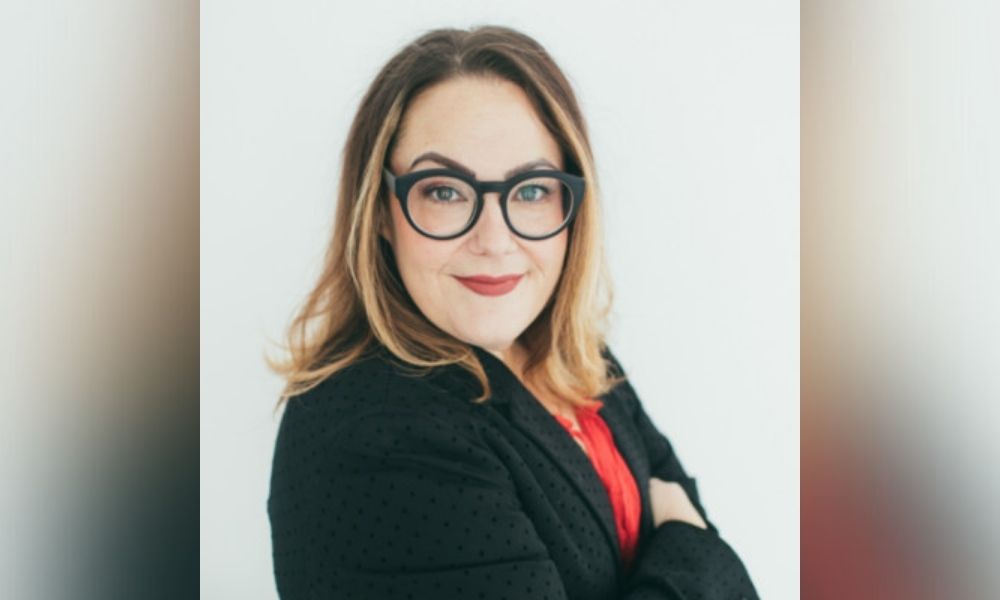 Canada's inflation crisis and rising interest rates have dominated headlines in recent times – but there's positive news on the jobs front with 2022's third quarter set to herald a hiring spree across nearly all industries.
New data from ManpowerGroup shows that the country can expect a robust labour market climate in the coming months, with Canadian companies anticipating an employment surge in Q3 that will far surpass hiring trends of the last year.
That company's Net Employment Outlook, which subtracts the percentage of employers expecting a decrease in hiring activity from the percentage anticipating an increase, sits at +43% ahead of the third quarter, it said, up 24% over the same time last year and 6% above the second-quarter outlook.
The news was revealed in ManpowerGroup's Employment Outlook Survey, a quarterly analysis of hiring intentions across a range of industries and sectors in Canada.
Forty-seven per cent (47%) of respondents to the survey, which totalled more than 1,000 employers across the country, revealed they planned to increase staffing levels in the third quarter of the year, with just 11% expecting to cut back.
That suggests the volatility of the pandemic, which saw business closures and job losses due to intermittent lockdowns and other public health restrictions, could be in the rearview mirror where the jobs market is concerned.
Read next: How are worst-hit commercial asset classes recovering from the pandemic?
There's good news in the mortgage and real estate industries, with employers in banking, finance, insurance and real estate posting a +42% net employment outlook for Q3, up 6% over the previous quarter and 29% over the same time last year.
The manufacturing sector reported the highest optimism, posting a +55% outlook, with construction (+36%) also set for an employment boon and restaurants and hotels coming in with a +19% outlook.
While the housing market has witnessed a market cooldown with interest rates on the rise, there doesn't appear to have been a corresponding negative impact on the jobs front, according to ManpowerGroup Canada's vice president of client programs Wendy Margolese (pictured top).
"Although a lot of people are saying that the housing market is changing in the sense that it's now becoming a buyer's market, not a seller's market, that really doesn't have an impact on the labour market," she told Canadian Mortgage Professional.
"In consideration to the fact that this is the eighth quarter that we've seen these types of results, I would suggest we're going in the right direction and there's consistency in the market. The tension in the market is increasing because of the increased need."
The pandemic has also heralded a change in employers' approach to attracting and hiring top candidates, Margolese suggested, with work-from-home arrangements and an office exodus having profoundly altered conventional views of the modern workplace.
Read more: Is Canada's urban exodus on the wane?
"I think organizations are still sorting through how to attract the best talent, and organizations who've traditionally not needed to be flexible and look at the market as candidate-driven have changed, pivoted and been more flexible than they ever have been before," she explained.
In the past, companies might have been reluctant or unwilling to abandon a brick-and-mortar office presence, sometimes because systems required to connect to banks or databases had to be office-based for security reasons.
The pandemic forced those organizations to think about how to do business in a different way, Margolese said. "To me, that had a trickle-down effect: How do you now attract candidates or talents into your organization in essentially a different way?
"Organizations are still looking for that talent to continue to grow – and a lot of organizations, because of the change in how they do business in the pandemic, that has impacted what they need from a labour perspective."
COVID-19 also led many companies to streamline their processes, Margolese said – something that will remain at the fore as Canada moves toward a hopeful post-pandemic future.
"The results are very clear: that most industries, with very few exceptions, are vigorously hiring and wanting to grow. As a result of that, organizations need to think differently about how to attract talent," she said.
"The next step to that [streamlining] is: How do you make the hiring process more personal for each individual? I think that's going to be a key to success of organizations in getting the talent that they need."