Some areas will require households to stockpile for 350 months just to afford down payment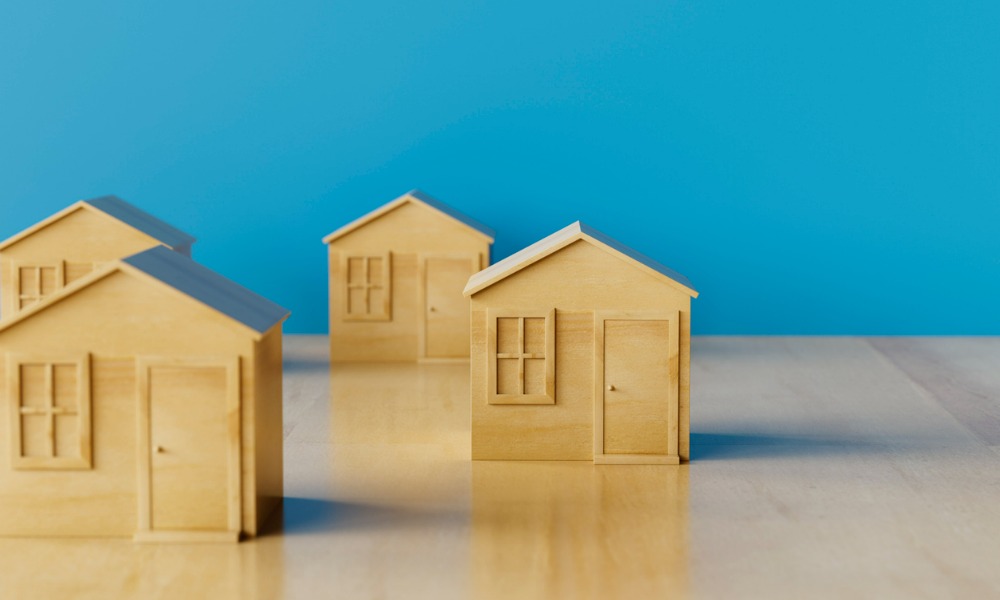 For the fifth consecutive quarter, Canadian housing affordability plummeted in Q1 2022, with mortgage payments rising 4.9% following the 2.2% increase in Q4 2021, according to the latest National Bank of Canada report.
National Bank has identified it as the worst decline for housing affordability in 27 years when calculating the mortgage payment as a percentage of income (MPPI).
Read next: Poll: Housing affordability still nowhere in sight in Canada
Home prices increased 5.1% on a seasonally adjusted basis as household income edged up by only 0.8% this quarter.
"Over the last 12 months, the worsening in affordability was the nastiest in 40 years," the report read. "For the first time since 1994, it would take more than 50% of income for a representative household to service the mortgage on a representative home in Canada's main urban centres."
Across the board, Canada's top markets fell in affordability, with Victoria leading the pack with a 19.6% registered increase in the MPPI. It was followed by Toronto, Vancouver, Hamilton and Ottawa-Gatineau, Montreal, Winnipeg, Calgary, Quebec City and Edmonton.
The average home price in Victoria has gone up 7% to $1,109,009 since Q4 2021, meaning it would roughly take 356 months to save for the down payment of $221,802. Vancouver remains the least affordable city in Canada.
Read more: Canada housing crash – mortgage professionals on how likely it is
Meanwhile, Toronto saw its worst quarterly decline in affordability since 1994, with the MMPI increasing 8.1% to reach its highest level since 1990. In Toronto, the average home price has gone up 7.2% to $1,231,944. It will roughly take 336 months to save for the down payment of $246,389.
Across Vancouver, the MMPI grew 7% during the quarter, an acceleration unseen since 1994. The average home price has gone up 5% to $1,331,177. Households would have to save for 362.6 months to afford the down payment of $266,235.