Those levels are the highest in the G7 – and a global economic downturn could have big consequences, warns economist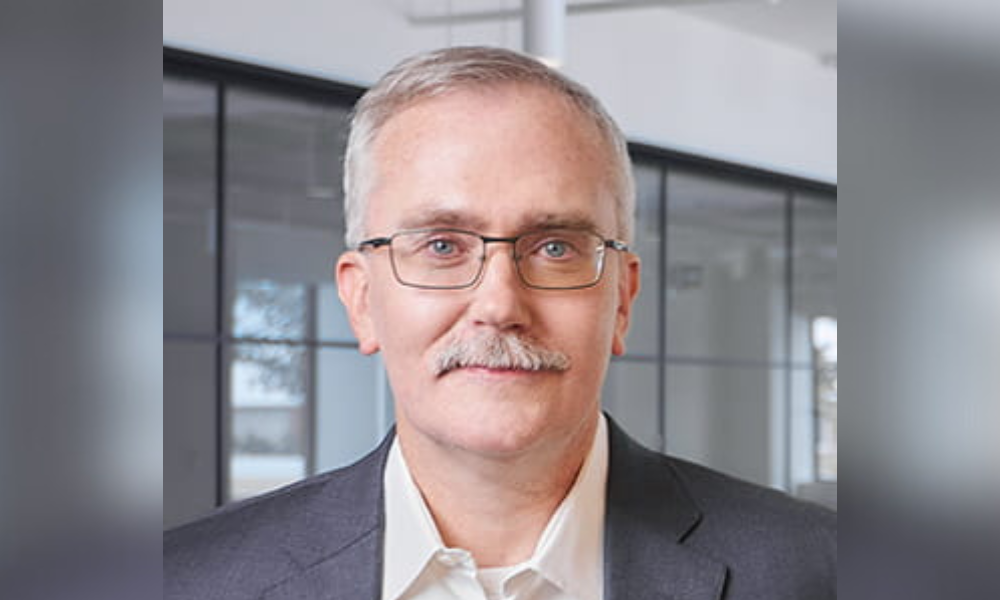 Canada's household debt levels have rocketed to the highest among the G7 nations – a situation that could imperil the national economy in the event of a global downturn, according to Canada Mortgage and Housing Corporation's (CMHC's) deputy chief economist.
A new report by Aled ab Iorwerth (pictured top) paints a grim picture of debt growth in Canada, with debt now exceeding the size of the economy after rising precipitously over the past decade and a half.
With mortgages accounting for around three quarters of Canada's overall household debt, solving the nation's mounting housing affordability crisis will be a key component of improving the outlook, ab Iorwerth argued.
"While US households reduced debt [from 100% of GDP in 2008 to around 75% in 2021], Canadians increased theirs," he said, "and this will likely continue to increase unless we address affordability in the housing market."
The problem has only been exacerbated by lack of supply across Canada's housing market, ab Iorwerth told Canadian Mortgage Professional, a trend that has pushed home prices ever higher and nudged affordability out of reach for many buyers.
"It's a continuing issue, and it's there because our housing market remains unaffordable and we don't have enough housing being built," he said. "It's going to be a challenge to deal with it in the short term, because housing is a slow-moving process.
"Obviously there have been a lot of discussions of policy reforms in Ontario, so things are moving in the right direction, but the challenge is the pace. So just going through the approval processes and then getting stuff actually built, we're talking quite a few years here. So I think addressing it in the short term is a challenge."
How are Canadians managing their #debt payments?

Despite record levels of mortgage debt and the higher cost of living, mortgage arrears remain low.

However, when budgets become tight, consumers will typically be delinquent on other debts before their #mortgage.

1/2 pic.twitter.com/Xuw1L5MdDW

— CMHC (@CMHC_ca) May 25, 2023
Why are Canada's household debt levels so high?
It's difficult to say how Canada has risen above the rest of the G7 nations for overall household debt, ab Iorwerth added, although he said one possible hypothesis was that soaring debt levels had been driven by big cities such as Toronto, Vancouver, and – increasingly – Montreal.
"In Australia, it's Sydney and Melbourne, and in New Zealand, it's Auckland," he said. "So it may be that it's not a country-wide thing, it's just because so much of our population is in these large centres and then there's not enough housing supply in those areas.
"So I think that's a realistic approach. But when you have something that's so geographically concentrated, it's difficult to get a national approach to the issue."
Interest rates have spiked over the past 14 months as the Bank of Canada embarked on an aggressive series of hikes in an effort to curb rampant inflation. That's altered the landscape significantly for scores of borrowers on variable rates, while the fact that rates are no longer as low as during the pandemic means many fixed-rate borrowers could face some pain upon renewing down the line.
There's another possible consequence of higher borrowing rates, according to ab Iorwerth: "that this just becomes a drag on the economy because people have a greater share of their income going to paying interest," he said.
"Obviously, with higher interest rates… more of the household budget [is] going to mortgage interest rather than other forms of saving or consumption."
How will persistent high rates impact household debt levels?
There appears little chance that rates are set to fall anytime soon, with several indicators including the consumer price index (CPI) and labour market suggesting that the economy is continuing to operate at a faster clip than the central bank would prefer.
If inflation continues to hover at a higher level than the Bank's target rate, there's a good chance that higher rates are here to stay for a while, ab Iorwerth said, although he added that further dramatic rate hikes also don't look likely.
"I'm not sure they will raise interest rates much more, but I think that we'll need a lot of evidence that inflation is coming down into their target range before they reduce interest rates," he said.
"So my best guess at the moment is that we're in for a fairly long period of interest rates at this level. Some have been arguing that the Bank would lower them at the end of this year, and I really don't see that happening unless there's some other crisis.
"My best guess at the moment is that interest rates are going to be flat for a while."
Make sure to get all the latest news to your inbox on Canada's mortgage and housing markets by signing up for our free daily newsletter here.