The policy rate is now at its highest level for more than 22 years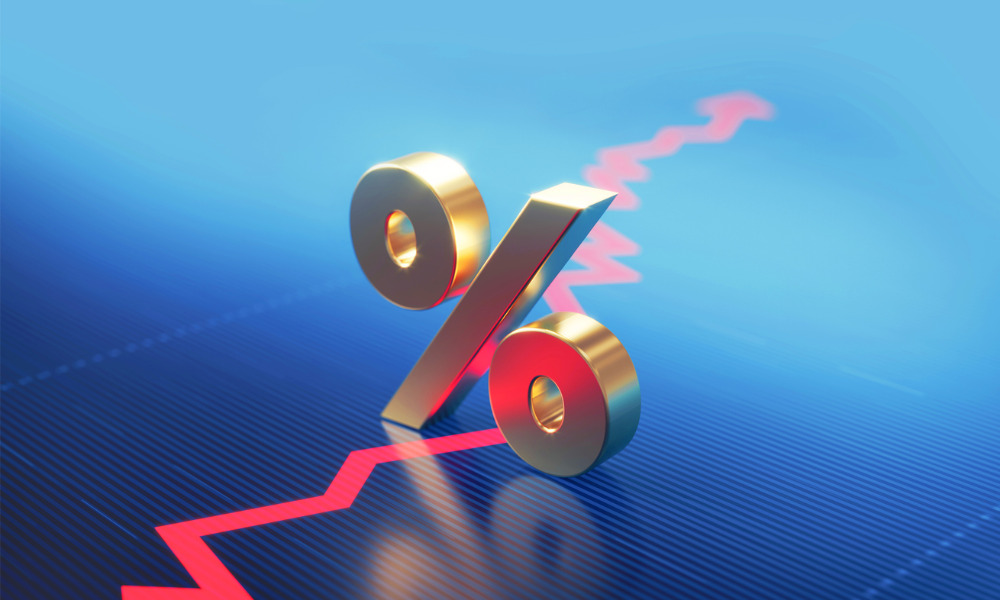 The Bank of Canada has hiked its policy interest rate by 25 basis points, bringing that trendsetting rate to its highest level since April 2001 as the central bank's lengthy war on inflation continues.
Today's move sees the Bank's benchmark rate, which heavily influences prime interest rates in Canada, hit the 5% mark – meaning it has surged by 475 basis points since March 2022 and marking a 10th increase in the last 16 months.
The Bank said in its statement accompanying the release that it expected inflation to hit 2% by the middle of 2025, a "slower return to target" than it had forecast in January and April.
The central bank had briefly hit pause on rate hikes in March and April of this year after nine successive jumps, but has now raised rates in two consecutive months amid indications that the economy continues to operate at a faster clip than the Bank would like.
Canada's annual pace of inflation slowed slightly in May, with the consumer price index (CPI) rising by 3.4% on a yearly basis compared with a 4.4% jump in June. Still, that remains above the Bank's target rate of 2%, with measures of core inflation also staying persistently high.
While the national unemployment rate inched upwards in June, the economy added 60,000 jobs that month, meaning today's rate hike came as little surprise to most observers.
A Reuters poll of economists conducted in recent weeks saw 20 of 24 respondents indicate that they expected today's decision to result in a 25-basis-point increase.
Whether or not today's move will be the Bank's last of the year remains to be seen. CIBC Capital Markets senior economist Andrew Grantham said June's strong jobs figures had "tipped the scales" towards a rate hike today – but added that CIBC currently expects the overnight rate to rise no higher than 5% this year.
The Bank said that it would continue to assess whether excess demand, wage growth and corporate pricing behaviour remain consistent with restoring inflation to its target level.
The central bank's next decision on interest rates is scheduled to take place on September 6.