The move marks the latest "supersized" rate jump of 2022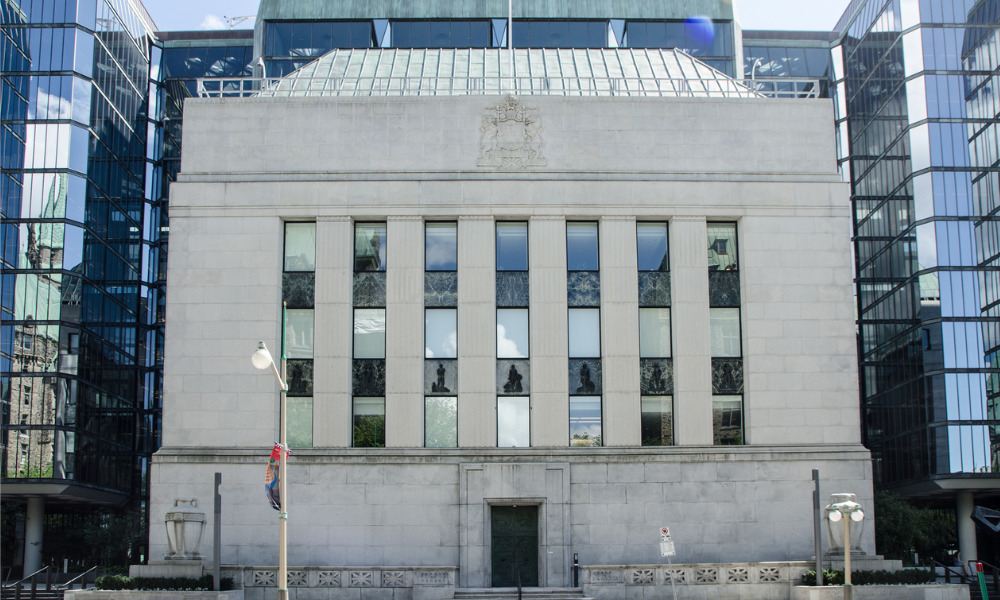 The Bank of Canada has announced a further 50-basis-point hike to its benchmark rate, marking a sixth consecutive increase as the central bank continues its aggressive action aimed at cooling the economy and tamping down inflation.
The Bank revealed the decision after its policy rate meeting this morning, its second-to-last of the year, with that move meaning its trendsetting interest rate has now spiked by a massive 3.5% since March.
A so-called "supersized" hike – in other words, a greater jump than a standard quarter-point increase – had been widely anticipated in the days leading up to the announcement, although markets expected a 0.75% hike while other analysts forecast the more moderate increase of 50 basis points.
The Bank's latest decision continues one of its fastest rate-hiking cycles on record as it bids to puncture inflation that has swelled alarmingly throughout 2022.
Expectations of a large hike in today's announcement hardened following the release of figures last week that showed Canada's inflation rate in September was higher than predicted, at 6.9%, despite inching downward compared with the previous month.
Read next: Could rising interest rates crash Canada's housing market?
Forecasts had expected inflation to come in at 6.8% for the month, and while annual price growth has now ticked downwards for three consecutive months, it's progressing towards the central bank's 2% target at a slower pace than envisaged.
The Bank's overnight rate, which is a key influencer of whether variable rates rise or fall, now sits at 3.75%, with one further hike anticipated before the end of the year. Moving much higher than that could risk triggering a "significant recession," according to CIBC's Benjamin Tal.
Read next: What mortgage points are and how they can help you decrease mortgage payments
The influential economist told a Vancouver audience last week that ending the rate-hiking cycle around the 4% mark would likely ensure a softer landing and a less pronounced downturn than by continuing to increase rates past that point.
The central bank is set to make its final announcement on its benchmark rate for 2022 on Wednesday, December 7.