Stronger-than-expected economic data will not be consistent with the narrative of a slowing economy, analyst says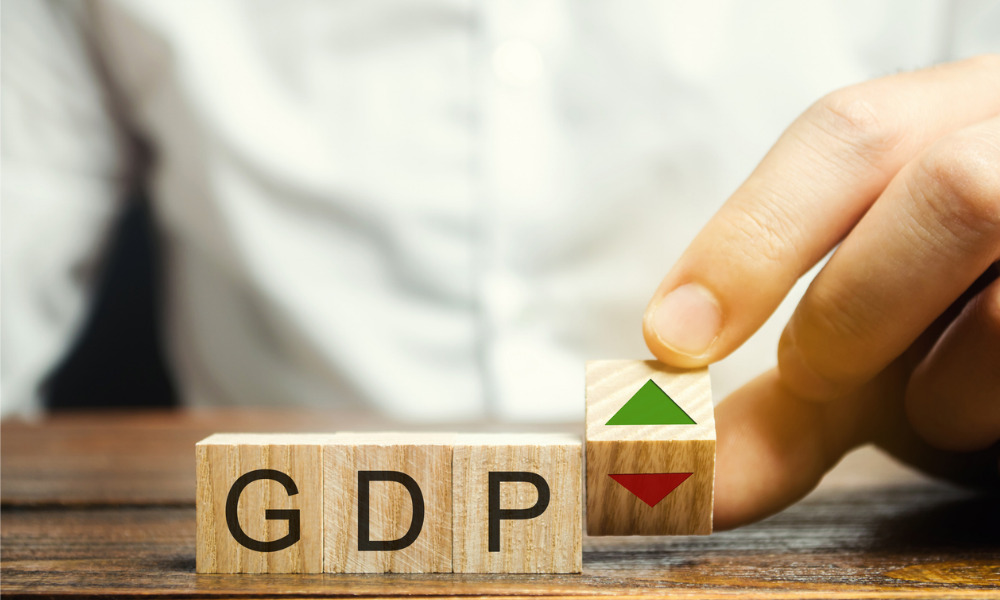 The Bank of Canada's June 7 policy rate decision will likely depend on the latest economic data coming this week, according to Benjamin Reitzes, managing director of Canadian rates and macro strategist at BMO Capital Markets.
Reitzes is anticipating GDP results to mirror the predictions made by the central bank in January, which called for a marked deceleration becoming apparent by mid-2023.
"We're looking for first quarter GDP to climb 2.5% annualized… but policymakers are anticipating a slowdown through the rest of the year, and firmer March and April readings would not be consistent with a slowing economy," Reitzes noted, as reported by BNN Bloomberg.
The BoC has kept its benchmark overnight rate frozen at 4.5% in its two most recent policy announcements in March and April. The central bank recently said that the significant decline in headline inflation in the last few months fell "in line" with its forecast, although it also disclosed that it mulled a rate hike in its April 12 policy meeting.
"Governing Council agreed that while restrictive monetary policy is expected to bring inflation down, the persistence of high core and services inflation could make restoring price stability more difficult than anticipated," the BoC said.
However, the institution reiterated that "while a risk of a sharper slowdown remains, based on [the BoC's] current outlook, cutting rates later this year did not seem to be the most likely scenario."
Reitzes echoed the sentiment, saying that stronger-than-expected economic performance in April does not make a "sufficiently compelling" argument for further hikes.
"If March is revised into positive territory, and the economy managed to muster enough momentum to push April GDP higher, then the Bank of Canada would be faced with a much firmer economic backdrop than anticipated," Reitzes said.