Brokers should be ready for the prospect of a surge as house prices continue to rise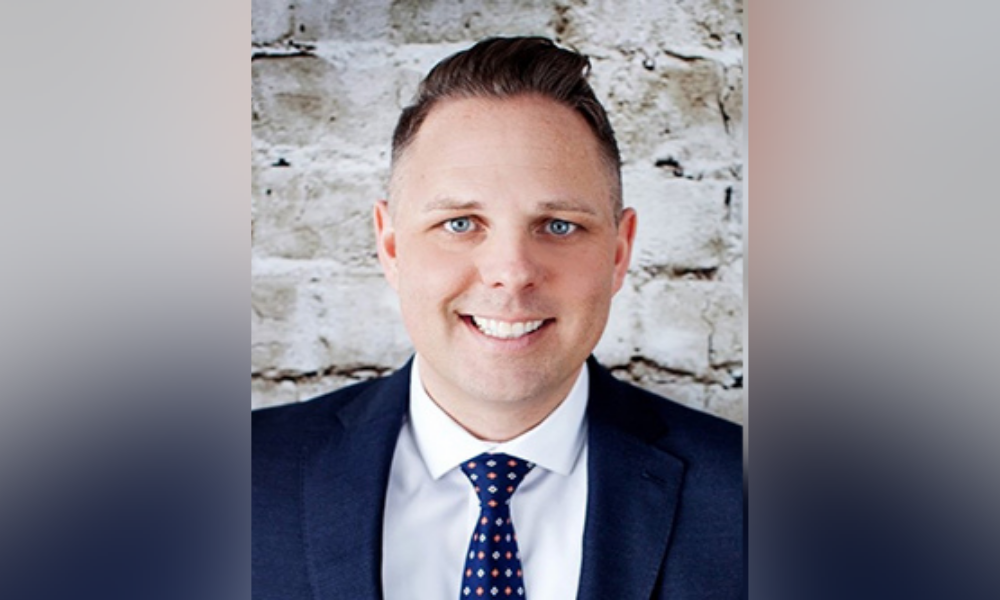 A consequence of house prices continuing to scale new heights in 2022 could be a refinancing boom as Canadians capitalize on their homes' higher values, according to a prominent Ontario-based broker.
Nick L'Ecuyer (pictured), president and principal broker at Mortgage Wellness, told Canadian Mortgage Professional that the ongoing inventory shortage in Canada's housing market would likely mean no letup for house price increases this year – and that brokers should be ready to see a spike in refinancing demand as a result.
"With such a restricted amount of supply, all we can assume is that that will drive prices up," he said. "Even if demand diminishes to a tenth of what it usually is, there are still not enough homes to service that.
"What I think is going to happen for the year is that the really high values of sold properties are now going to be comparables used in refinancing."
That means that a homeowner who may have valued their house at $1 million, but sees that their neighbour has sold their home for $1.3 million, could then have their home revalued to that amount upon appraisal – allowing them to refinance for home renovations, cottage purchases, to gain access to funds for pre-construction condos or houses, or simply to consolidate debts.
Read next: Canadian home prices see record surge
"I think as real estate market prices will continue to increase, that will fuel high values that we'll see on refinances, and we'll see an even higher [number] of people that want to live a better life, or live for less, in the home that they already own," L'Ecuyer said.
While many brokers may have become accustomed to a 50/50 split between purchase and refinance business in recent years, the prospect of a refi upsurge in 2022 means that they should be ready to make an adjustment – particularly with those supply issues meaning that purchase activity could slow as the year progresses, according to L'Ecuyer.
"If brokers aren't already developing their strategy for 2022 and focusing more on refinances, they're going to want to think about it," he said. "They may be thinking that 50% of their business can be purchase [activity] this year – but I just don't know if there's enough supply to service that."
The lack of inventory in Canada's housing market is frequently cited as one of the most significant impediments to homebuyers, with frenzied demand since March 2020 only exacerbating a problem that had seen available listings hit a 14-year low prior to the COVID-19 pandemic.
In L'Ecuyer's home market of Barrie, supply shortages have seen house prices skyrocket, with Barrie & District Association of Realtors noting that the average sale price clocked in at $733,666 in 2021 – more than 31% higher than the corresponding figure for the previous year.
In its 2022 Housing Market Outlook report, RE/MAX Canada indicated that while this year was unlikely to see the same steep increases as 2021, house prices in the city could still climb by 15% before the end of the year.
L'Ecuyer saw little prospect of the supply issue improving in 2022, noting that it would require considerable heavy lifting on the government side – and expressing his opposition to punitive measures on real estate investors that have been mooted in recent weeks.
"There's just so much red tape and lead time involved with creating new supply. Does that mean they have to lift restrictions and build homes? There are building material price issues," he said.
"I don't think there's a reasonable solution to that. What does concern me is [the possibility of] the government putting any further restrictions on real estate investors."
Another 2021 trend that's likely to continue this year is the dominance of virtual client meetings, with the pandemic and work-from-home requirements having brought about a shift in how brokers and agents deal with their customers.
L'Ecuyer said that while Mortgage Wellness deals with its clients online, the company has made sure to prioritize establishing personal connections by meeting customers over video calls and preferring to correspond by phone or video conference rather than through emails.
"We're doing everything we can to really get that personal attention and contact with clients," he said. "We have a conversation with them and build a relationship. Building a bond with a client doesn't happen through an online application."