Leading broker says a majority of customers are choosing shorter-term fixed options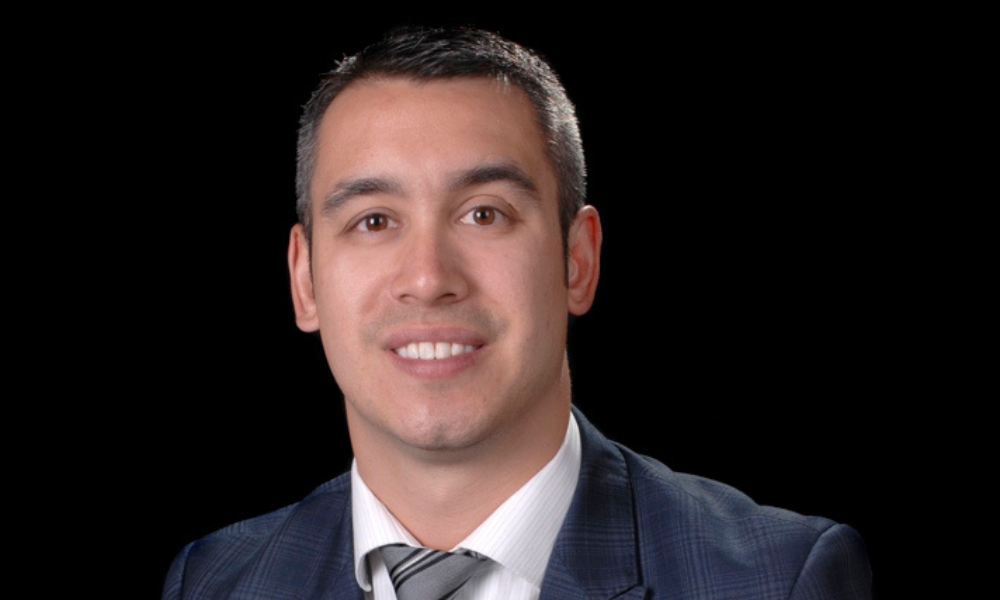 In a rapidly shifting mortgage market, three-year fixed options offer a "nice sweet spot" for borrowers looking for short-term security and the potential to take advantage of lower rates down the line, according to a leading broker.
Robert Jennings (pictured), of the St. John's, Newfoundland-based East Coast Mortgage Brokers, told Canadian Mortgage Professional that a majority of his clients were gravitating toward those mortgage types in the current climate amid higher rates on the variable side over the past year.
"We give everybody all the options, but the three-year fixed just gives you a combination of not locking in for too long while still getting a pretty low interest rate compared to everything else out there," he said. "So it's a happy medium."
There's little incentive to opt for variable rates in today's market, Jennings said, with those options currently pricier than fixed rates and little imminent prospect of a rate cut by the Bank of Canada.
Borrowers in very specific situations – for instance, those who are hoping to sell their home in the near future – may still prefer to go with variable, according to Jennings, because of lower overall fees and penalties for breaking their mortgage.
Still, fixed rates, and specifically shorter-term arrangements, are by far the most popular option at present. "The majority of people are going fixed. And the majority of that majority are going to want a three-year fixed because it's got that meat in the middle approach to what people are looking for in flexibility," he said.
"When you break it down… then it's really close to the lowest rate while not locking yourself in for half a decade."
The market has seen a surprising amount of resilience in the face of economic headwinds and higher borrowing costs, according to Jesse Abrams, Co-Founder and CEO of Homewise.https://t.co/5sUdwG6FWE#mortgagenews #housingmarket #markettrends #interetsrates

— Canadian Mortgage Professional Magazine (@CMPmagazine) May 18, 2023
Why mortgage brokers could be more valuable than ever in the current market
Recent robust economic data appears to have torpedoed the possibility of a Bank of Canada rate cut in 2023, while fluctuations in the bond market throughout the year to date have created a highly unpredictable environment for borrowers and lenders alike.
Five-year Government of Canada bond yields, a key indicator of where fixed rates are headed, tanked in March as banking chaos engulfed the US, before gradually recovering.
Jennings said the value of the mortgage broker profession is coming into even sharper focus in such turbulent times.
"It certainly makes it feel like a broker's job is more important than ever: how volatile things are, the difference between some of our best rates and some of our worst rates, how important it is to shop around, how important it is to talk about more than just the interest rate right now," he said.
"Term is important. Penalty is important. Amortization is important. Debt consolidation is in the conversation more than ever. So we're able to help more people that actually need help. It's rewarding that we can help navigate some people through some difficult times."
How are borrowers coping with the prospect of higher payments on renewal?
Jennings said a majority of monoline lenders in the region operate adjustable-rate variable mortgages, meaning most clients had already seen their payments increase and faced few unexpected surprises when renewing.
"We don't have a lot of exposure here to variable-rate mortgages with static payments, which is a blessing in disguise," he said. "Our clients are coming up for renewal with higher interest rates but their amortization is still on track.
"The clients are then looking at their options and saying, 'Well, [from] a 5.75% variable, I can take 4.84% on a three-year fixed or 4.5% on a five-year fixed and save some money,'" he said.
For those borrowers who are on static payments, most have already had conversations with their lender and are well aware of impending payment increases down the line, he added.
"Most people I spoke to that are on a static payment are familiar, whether they were speaking to their bank or they had conversations with me. They know what's up, so it's not like a shock. It's just something that they have to deal with, an inconvenience that they have to deal with," he said. "But we're not seeing many of those quite yet, to be fair."
Make sure to get all the latest news to your inbox on Canada's mortgage and housing markets by signing up for our free daily newsletter here.