Five-year Government of Canada bond yields have plunged in recent days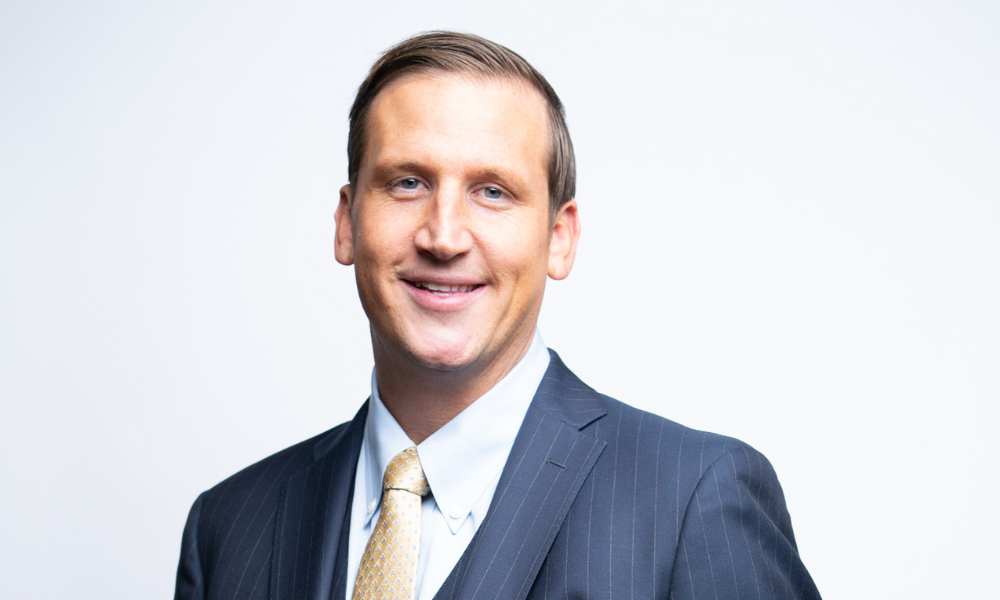 Chaos continued to grip the global financial system on Wednesday as Credit Suisse shares tumbled dramatically, the latest development in news watched closely in Canada with the possible knock-on effect of the crisis remaining unclear.
The global investment bank's stock plummeted by up to 30% yesterday as its largest shareholder, Saudi National Bank, said it could not provide further support – sparking questions about Credit Suisse's financial strength and speculation that other banks could collapse after the much-publicized fall of Silicon Valley Bank.
By Thursday, Credit Suisse shares had rebounded after Switzerland's central bank stepped in with a multibillion-dollar loan to staunch the wound, although questions remained over how permanent that solution could be.
The growing woes on Wall Street will give plenty of food for thought to Federal Reserve chair Jerome Powell, who indicated last week that he was prepared to make larger-than-expected rate hikes to combat persistent inflation, but may now have to change course amid fears of a looming recession.
A pause on rate increases in the US would mirror the decision made by the Bank of Canada last Wednesday (March 8) to leave its own benchmark rate untouched, and reduce the prospect of immediate divergence between the Canadian and US central banks.
That Bank of Canada decision not to introduce another hike means that variable borrowing rates remained unchanged for the first time in nine policy rate announcements – and some relief arrived for fixed-rate borrowers this week as the yield on five-year Government of Canada bonds plunged in response to the economic tremors shaking the US.
In fact, bond yields appeared set to drop even lower before the US government stepped in to guarantee the savings of SVB depositors at the weekend, Drew Donaldson (pictured top), founder and CEO of Donaldson Capital, told Canadian Mortgage Professional.
"On the weekend, we [thought] rates could just crash," he said. "And then [since] they came out with the bailout on Sunday, bond yields have still stayed fairly low, but they're not going as low as we thought because it kind of stabilized the market. The good news is there are still better rate specials today than there was, let's say, a week ago."
On Monday, the Canadian Bankers Association moved to emphasize the stability of the nation's banks, noting they are "are well-capitalized with robust capital ratios, have diversified business models and funding sources, and must meet rigorous liquidity standards set by federal regulators."
Canada's financial system is one of the safest and strongest in the world. Read the CBA's statement: https://t.co/oC0l28pMmN pic.twitter.com/ismYq0e6Ng

— Canadian Bankers Association (@CdnBankers) March 13, 2023
How could the current crisis impact Canada mortgage rates?
If the crisis remains relatively contained, and further banks don't teeter as a result of the turmoil, that's likely to foster a positive climate for Canadian mortgage holders and rate shoppers, Donaldson suggested.
"The Canadian housing market is a function of interest rates. So whenever interest rates go lower, it's good for refinances and it's good for purchases," he said. "So it could create a little bit of a boon for people as long as they keep their job and the effect of the Silicon Valley Bank [crash] doesn't all of a sudden [become] a full-throttle recession.
"As long as people keep their job, it's a function of global interest rates – if global interest rates go lower, it's just more money for the system. People are going to save money on their mortgage rate, both on refinances and purchases, which to me is a good thing for the Canadian market."
That's countered, Donaldson added, by understandable sympathy for those affected by the current crisis, including shareholders and bondholders at impacted banks. "But for everyday Canadians, it's somewhat good news for lower interest rates."
Is confidence returning to Canada's housing and mortgage markets?
Recent days have seen an uptick in clients enquiring about their options in the current market, Donaldson said, although that's a product of the Bank of Canada hitting pause on interest rates as much as of lower fixed rates because of the current US crisis.
"There just seems to be confidence coming back to the market that rates aren't going to 10%," he said. "There's that confidence that, 'We're either at or near the top. We can go out and look for a home. This is the worst-case scenario on my monthly mortgage payment – and who knows, if rates do collapse or go lower, then my mortgage payment's only going to get lower.' That brings confidence back to the market."
Housing market activity also ticked slightly upwards last month compared with January, with the Canadian Real Estate Association (CREA) revealing that national home sales increased by 2.3% on a month-over-month basis between January and February.
Stay tuned to Canadian Mortgage Professional for all the latest market updates, mortgage news and industry developments by subscribing to our free daily newsletter here.