Canada's banking regulator has indicated that borrowing requirements could be set to tighten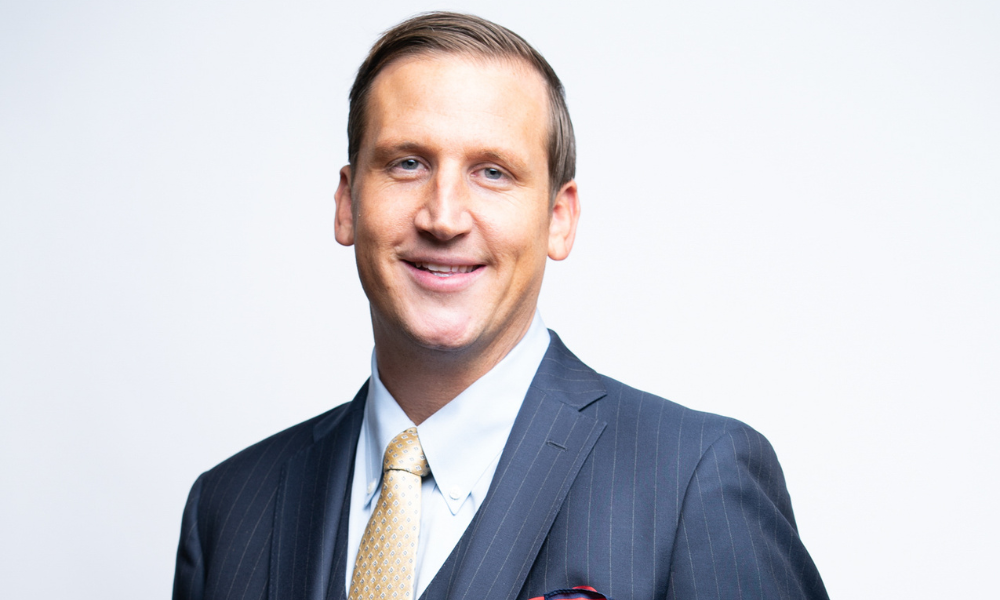 The mortgage qualifying rate, always a hot-button topic in the mortgage industry, is set to remain a prominent discussion point this year with Canada's banking regulator weighing up new measures to complement the current stress test.
The Office of the Superintendent of Financial Institutions (OSFI), which introduced the stress test in 2012, kicked off the year by announcing that it's seeking public input on whether to introduce further hurdles for prospective borrowers including loan-to-income and debt-service coverage restrictions.
Those moves could be necessary, the regulator argued in announcing the consultation, because "mortgage lending risks, particularly related to debt serviceability, have increased considerably since the onset of the pandemic."
OSFI's consultations are set to be held throughout the first quarter of this year, with the body seeking views on how debt serviceability measures might be implemented and whether other moves could tackle the risk associated with high household debt.
The consultation closes on April 14, with proposed revisions to the B-20 legislation set to be released as a draft guideline for public review at an unspecified future date.
The announcement of those steps arrived hot on the heels of OSFI's decision to leave its current mortgage qualifying rate unchanged, meaning borrowers must qualify at either 5.25% or two percentage points above the contract rate, whichever is higher.
OSFI added the 5.25% minimum in 2021 as activity in Canada's housing market shot through the roof as a result of low rates, brought about by the Bank of Canada slashing its trendsetting policy rate at the onset of the COVID-19 pandemic in March 2020.
However, most borrowers are now having to qualify at a level well above that minimum, with interest rates having spiked throughout 2022 as the central bank grappled to curb inflation that hit its highest level for decades.
The Bank's policy rate shot upwards by a full four percentage points last year, with another hike expected in its first announcement of 2023, scheduled for January 25.
High household debt remains a cause for concern in Canada's financial system. That's why our initial consultation on Guideline B-20 focuses on options to refine the #mortgage stress test and / or incorporate other complementary tools.

Share your feedback: https://t.co/onpoEOXrfw

— Peter Routledge (@OSFIBSIF_leader) January 16, 2023
Should OSFI change the stress test requirements for borrowers upon renewal?
While the stress test has been a bone of contention for some mortgage professionals in recent years – and a Royal Bank of Canada (RBC) analysis indicated that there could be some grounds to adjust it amid a cooler market in December – OSFI's reluctance to lower the current rate is understandable, according to a prominent Toronto-based mortgage broker.
"It wasn't a surprise," Drew Donaldson (pictured), founder and CEO of Donaldson Capital, told Canadian Mortgage Professional. "They've done a very prudent and good job. When rates were at 1%, we were qualifying people at 5.25%."
That meant many borrowers were able to absorb the shock of multiple rate hikes throughout last year, he said – although he said current rules on mortgage renewals are causing difficulty for others.
OSFI's guidelines require borrowers to qualify under the stress test when switching lender at renewal, although they don't have to do so if they stay with the same lender.
"We're starting to hit a level here where it's getting harder and harder for people who come up for renewal to qualify [if] they want to move the mortgage elsewhere," Donaldson said.
"So I would love to see OSFI do something as far as just evening the playing field, that a client shouldn't get penalized if they want to keep the mortgage the same and go to a new lender partner."
To date, OSFI has given no indication that such a change might be in the cards – but it could help promote competition in the mortgage industry and remove the weighted advantage given to current lenders upon renewal, Donaldson said.
"Whether we'll see that or not from OSFI, I'm not sure, but I would love to see the stress test change to factor in that if somebody's coming up for renewal, they're not taking out any more money," he said, "that if they want to move the mortgage, which keeps things competitive in the industry, that someone doesn't get penalized for having to qualify at the stress test rate when they can just renew with the current lender and have no stress test."
What are your thoughts on the current stress test and the changes that OSFI should make? Let us know in the comments section below.