Borrowing costs could be set to creep upwards again for many Canadians at the beginning of 2023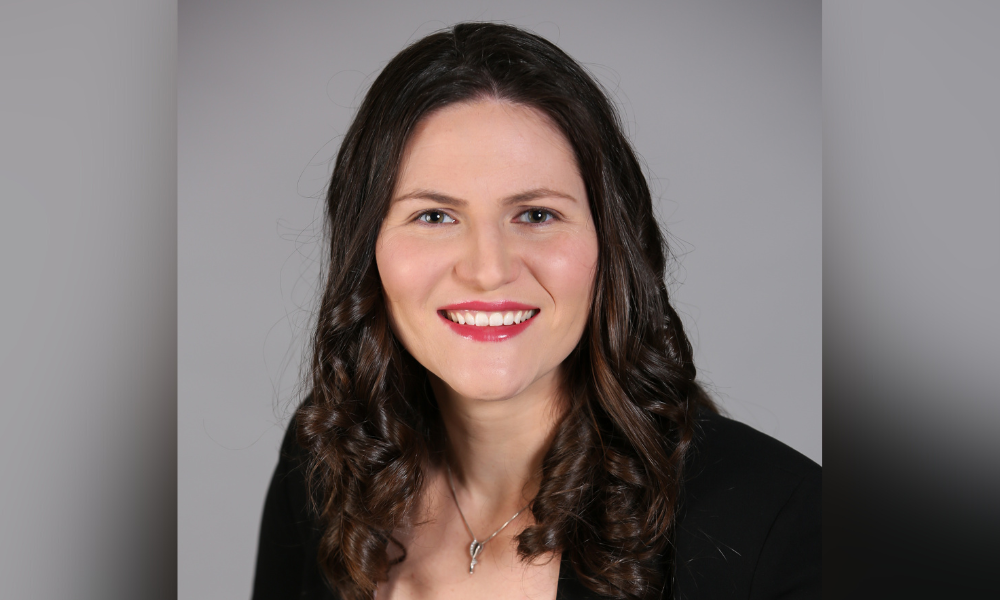 The Bank of Canada is widely expected to announce a 25-basis-point hike to its benchmark rate later this morning to kick off 2023, a further increase that would see mortgage costs spike once again for many borrowers across the country.
The best course of action for mortgage holders with that anticipated hike in mind depends on their individual situation, according to a Toronto-based broker – and their ability and tolerance for further possible hikes down the line.
Leah Zlatkin (pictured top), broker and LowestRates.ca expert, told Canadian Mortgage Professional that the first question borrowers on a variable rate should be asking themselves is whether they can absorn the impact of two possible hikes in the coming weeks – one today, and a potential further increase by the Bank of Canada in its March 8 meeting.
"Can you hold out and can you still afford those payments?" she said. "If the answer is yes, and you're in a position where you can do that for another 12 months after that, I would say hold out and then shortly after that, we're going to expect to see rates starting to drop heavily.
"This being said, if you can't hold out right now, if you feel the pressure, if it's too expensive for you, or if you're just sick of paying the rates that you're paying right now, the bond yield has been incredibly volatile over the last three, four weeks, and there have certainly been some opportunities to lock in very low fixed rates on short, two-year and three-year terms."
Canadian financial sentiment continues to fall deeper into pessimism amid rising interest rates, according to polling conducted by the central bank.https://t.co/KWocU8zZ72

— Canadian Mortgage Professional Magazine (@CMPmagazine) January 19, 2023
How can borrowers decide on the right mortgage type in the current market?
Clients whose brokers have been watching that volatile market can capitalize when rates dip, Zlatkin said, and secure a short-term fixed rate if that's their inclination. Yet borrowers on a variable rate who will pay three months' interest to break their mortgage also need to weigh up whether that's worth paying for the stability and security of a fixed rate.
"If you're sitting in that boat where you feel like it's too much for you, let's move you to a fixed-rate two- or three-year term," Zlatkin reiterated. "There have been some opportunities, and I think there will be some opportunities in the coming weeks to get a nice low term.
"And if not, can you hold out for the next year? Are you going to be OK? And does it make sense if you've got another three, four years on your variable? It might be worth riding it out if you've got a good discount off of prime. Otherwise, if you can't handle the pressure, let's move you to fixed."
When will interest rates start to drop again?
While the Bank of Canada hinted in its final rate decision of last year that it could soon be ready to hit pause on its series of hikes, much uncertainty remains about when that point will arrive.
Inflation has continued to tick slowly downwards in recent months, decreasing from a peak of 8.1% over the summer to its current level of 6.3%, although that remains well above the central bank's target rate of 2%.
"I think a lot of people are curious about what the trajectory is going to be, how long we see rates staying up, et cetera," Zlatkin said. "The Bank of Canada really needs to make sure inflation is dead."
Historically, inflation has tended to creep back upwards as soon as interest rates drop significantly in a short space of time – and Zlatkin said that's likely to see the central bank keep rates resolutely high for a prolonged period to make sure the inflationary bubble has been punctured.
"I think that people need to prepare themselves to hold out for another year like this. This isn't going to be a tomorrow solution," she said. "This is going to be a six-, 12-month solution from now."
The Bank is scheduled to make its announcement on the benchmark rate at 10:00 a.m. EST this morning, the first of eight interest rate decisions mapped out for 2023.
That will be followed by further deliberations on the trendsetting rate in March, April, June, July, September, October, and December.
What are you advising clients ahead of the Bank of Canada's first interest rate decision of the year? Let us know in the comments section below.